Manufacturing in Pirmasens is ending for Peter Kaiser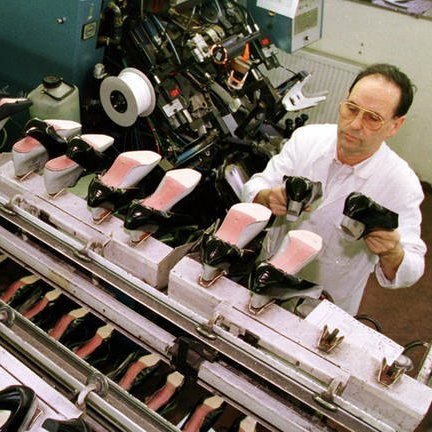 New investors were announced for Peter Kaiser. In addition to the current CEO Stefan Frank, a couple of investors join the business: Hans-Joachim and Gisa Sander (husband and wife), founders of cosmetics company Wella. Pirmasens production line to shut down
According to what is being reported by SWR - Südwestrundfunk (public broadcasting corporation in the southwest of Germany), the search for investors was difficult but it came to an end. Hans-Joachim and Gisa Sander (husband and wife), founders of cosmetics company Wella, will join current CEO Stefan Frank and take over the brand's rights, remaining products and ownership. Six stores will continue to operate, along with the brand's e-commerce. However, the production lines in Germany are likely to disappear: the investment does not include the factory in Pirmasens and local production is being closed, with staff leaving in the coming month.

In September of 2020, the brand asked the Pirmasens court for protection from creditors and later became insolvent. Peter Kaiser has been running self-directed insolvency proceedings for the shoe factory since December and almost 200 employees were given their notice in January. Shortly thereafter, insolvency proceedings were filed for the almost 70 sales and distribution employees. In the end of February, the creditors' committee approved the sale of Peter Kaiser Schuhfabrik, while Peter Kaiser Retail is still awaiting a decision. Both entities will be going in the hands of Stefan Frank and the two new investors. Sources cite that the design and production of prototypes will be done in Germany, but the full-scale production lines will be moved elsewhere.

Some suggest that production could be moved to the plant that the brand has in Portugal (this site was not a part of the legal procedures).
Peter Kaiser
It all started with slippers at Peter Kaiser, back in 1838 in a small shoe workshop in Pirmasens. The company later specializes in women's shoes and primarily produces so-called occasion shoes in its factory. Peter Kaiser has now been producing shoes for more than 180 years, making it one of the oldest shoe factories in Europe. Even before the pandemic, Peter Kaiser had financial problems and the dissemination of COVID-19 just aggravated them. Sales fell by almost 40% last year. This year the decline could get even bigger, given the impact of additional lockdowns.
Image credits and Source: www.swr.de