LVMH posts revenue above pre-pandemic levels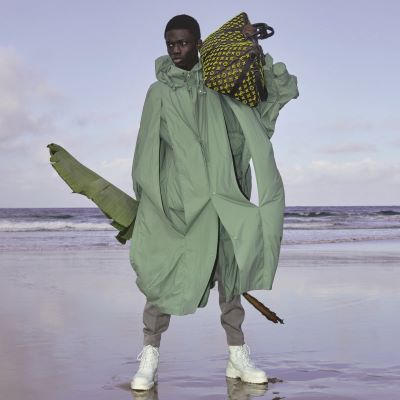 The luxury group has reported strong growth over 2021, following the disruption of the first half of 2020 resulting from the global pandemic. Revenue for the full year reached 64.2 billion euros
"LVMH enjoyed a remarkable performance in 2021 against the backdrop of a gradual recovery from the health crisis. The Group's record results could not have been achieved without the efficiency and exceptional ability of our teams to adapt and notably to remain connected to our customers, continuing to inspire dreams, despite the crisis (…) Despite the uncertainties that remain at the start of this new year, which continues to be disrupted by health concerns, we approach 2022 with confidence and are convinced that LVMH is in an excellent position to further strengthen its lead in the global luxury market", commented Bernard Arnault, Chairman and CEO of LVMH.

Full Year of 2021
In 2021, the French-based luxury group recorded revenue growth of 44% and 20%, totalling 64.2 billion euros, as compared to 2020 and 2019, respectively. Organic revenue increased by 36%, on a comparable basis to 2020, and by 14%, on a comparable basis to 2019.

The US and Asia regions revenue "rose sharply" over the year, while Europe is experiencing a gradual recovery. Nonetheless, the old continent returned to growth in the fourth quarter of 2021, as compared to 2019.

Profit from recurring operations in 2021 was up by 49%, as compared to 2019, reaching 17.15 billion euros. Operating margin reached 26.7%, up by 8 points as compared to 2020, and up by 5 points, on a comparable basis to 2020. The group's share of net profit increased by 156% and by 68%, as compared to 2020 and 2019, respectively, amounting to 12.04 billion euros.

Fashion & Leather Goods Segment
Throughout 2021, the fashion and leather goods segment recorded organic revenue increase of 47% and 42%, as compared to 2020 and 2019, respectively, reaching 30.90 billion euros. The fourth quarter saw this business segment accelerate, as compared to previous quarters, with organic revenue growth of 51%, as compared to the pre-pandemic level of 2019.



Outlook for 2022
LVMH has reported to being "confident in its ability to maintain its current growth momentum" and will continue pursuing "a strategy focused on developing its brands building on strong innovation and investments as well a contestant quest for quality of their products, of their desirability and of their distribution".








Image Credits: crash.fr