Luxury's US growth may slow down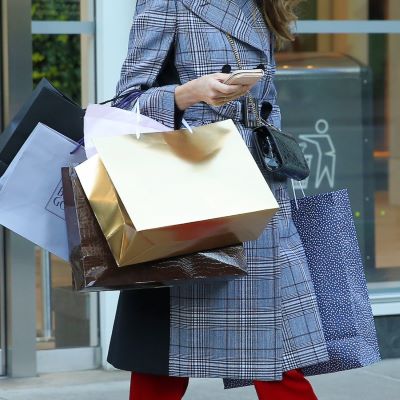 Several analysts believe that the looming recession and rising lay-offs are darkening luxury's outlook in the country for the coming months, following a period of strong sales
The latest financial results of several luxury brands in the US may be a sign that this market's growth is, in fact, decelerating. For example, Burberry's third-quarter Americas store sales declined by 1% and, also in the third quarter, Kering recorded only 1% growth in North America across its brand portfolio, as compared to high growth rates in Western Europe (74%) and Japan (31%). Vogue Business underlined that this figure was even lower than the Asia Pacific growth of 7%, despite the impact of mainland China's COVID-19 restrictions.

Meanwhile, along with other sectors such as tech and media, lay-offs appear to be spreading in the fashion industry. Recently, Stitch Fix announced that it would cut 20% of its workforce and Saks Fifth Avenue fired about 100 people at the beginning of the year, claiming that "we are at a point in our trajectory as a digital luxury pure-play where we need to optimise our business to ensure we are best positioned for the future".

"While luxury is still expected to be more insulated than other segments, demand coming from consumers that typically trade up (not ultra-luxury spenders) could be impacted as consumers reprioritise spending", commented Sandrine Devillard, senior partner at consultancy McKinsey in declarations to Vogue Business, noting that the credit card data collected from autumn 2022 showed the first signs of a luxury demand slowdown in the US, especially from mid-income consumers.

Neil Saunders, managing director at consultancy Globaldata, also expects the industry to face increasing difficulties over the year, "as economic issues continue to dominate". "Some higher-end shoppers may be immune, but others won't be and their consumption habits will be affected. That said, I expect luxury to continue to outperform the overall market and to see some growth", he concluded.

It thus appears consensual among analysts that "the resilience of the US luxury market has been greater than many originally expected", in the words of Deutsche Bank analyst Matt Garland. In 2022, according to the Bain-Altagamma analysis, the US luxury market remained at the lead of the industry, alongside Europe, "being extraordinarily resilient also against plummeting macroeconomic indicators", said Claudia D'Arpizio, senior partner at Bain & Company. Eyes are now on whether the recession will slow down luxury consumption in the West and in the performance in China, whose easing of COVID-19 restrictions at the start of January made the industry sight in relief.

Source: voguebusiness.com

Image Credits: purseblog.com