Loewe opens first leather goods repair store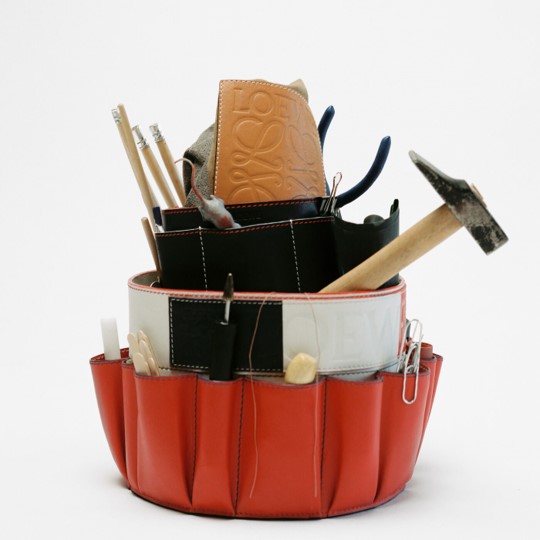 The Spanish luxury label has opened in Osaka (Japan) its first store entirely dedicated to the repair and maintenance of leather articles. A leather artisan will be in the store ready to repair and renew damaged products brought in
LOEWE ReCraft
The first LOEWE store to specialise in repairing and maintaining LOEWE leather items, LOEWE ReCraft opened at Hankyu Umeda (Osaka). The brand aims to recraft collections and goods bought from the fashion label and make them new again. "Repurposing is at the seams of LOEWE's recrafting philosophy to guarantee a life-long use of their objects by maintaining them with the help of local artisans".
The LOEWE ReCraft store will count on a full-time leather artisan dedicated to repairing and maintaining LOEWE leather items brought in-store by customers.
The repair menu includes operations in Leather Goods & Small Leather Goods such as re-stitching within 20cm 3 300 Japanese Yen (roughly
20 euros); edge painting within 20cm 3 300 Japanese Yen (approximately 22 euros) or puller replacement 11 000 (roughly 73 euros). Handle replacement in leather goods is priced at 16 500 Japanese Yen (approximately 110 euros) and eyelet/rivet replacement at 6 600 Japanese Yen (roughly 44 euros). All prices include tax, and repair services are not limited to the examples.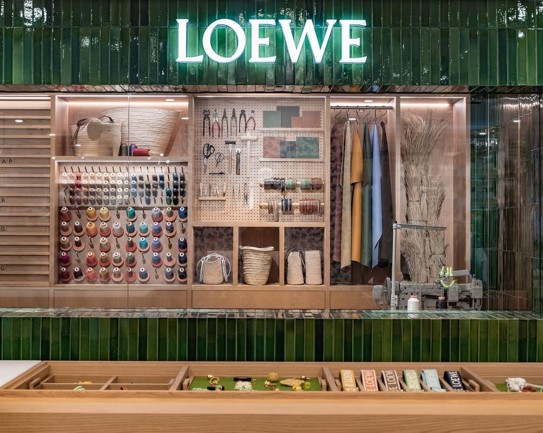 Renewed materiality
The store will also offer woven leather baskets created from re-purposing high-quality surplus materials from previous collections. As a limited offer at LOEWE ReCraft, signature basket bags are reintroduced with leather patches and straps crafted from surplus leather materials. The store will also feature a space where LOEWE items can be personalised with monogramming, straps, charms or studs.
Images credits: Loewe.com
Note: Exchange rate 1 Japanese Yen = 0.0067 euros applied on the 31st of May 2023