Kering reports solid performance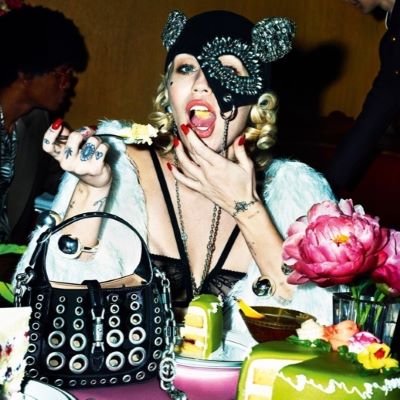 The French-based luxury group posted solid growth in the first quarter of 2022. However, COVID-19 restrictions in China since March have weighed down on results, especially Gucci's
"We opened 2022 on a very solid first quarter in a more uncertain environment, notably impacted by tightening Covid restrictions in China since March. All our Houses posted double-digit revenue growth in the quarter, with spectacular performances at Saint Laurent, our Other Houses, particularly Balenciaga, and Kering Eyewear. Bottega Veneta also delivered sharp higher sales on a more demanding base. Gucci's strong showing in North America and Europe was overshadowed by its exposure to China, where we are boosting its organization to fully capture the vitality of the market. While we remain attentive to economic and geopolitical conditions, we invest in all our brands, whose attractivity will continue to fuel our growth and profitability. Finally, I want to express my heartfelt sympathy, on behalf of all of us at Kering, to the people whose lives are affected by the war in Ukraine", commented François-Henri Pinault, Chairman & CEO

First Quarter Results
In the first quarter of the current fiscal year, the luxury group reported revenue of 4.97 billion euros, up by 27% as reported and by 21% on a comparable basis year-on-year.





Revenue from directly operated stores increased by 23% and by 23% in the first quarter of 2022, as compared to the same period of 2021 and 2019, respectively. In this period, online sales continued to grow, accounting for 15% of total direct sales.





Kering informed that the sales growth was "supported by a very strong momentum in Western Europe, North America and Japan", but the performance in the Asia-Pacific region was "affected by new lockdowns in certain major Chinese cities".



Gucci performance
In the first quarter of 2022, Gucci's revenue totalled 2.59 billion euros, which reflects an increase of 20% as reported and of 13% on a comparable basis. Sales from directly operated stores grew by 15%, as compared to similar period in 2021, but wholesale revenue fell by 2%. While "sales momentum remained very strong with local customers in North America and Western Europe", performance in Asia-Pacific was impaired by lockdown measures in Mainland China.




Other Segments
Driven by results in North America and Western Europe, Yves Saint Laurent's revenue amounted to 739 million euros in the first quarter of the current year (up by 43% as reported and by 37% on a comparable basis). In this period, Bottega Veneta's revenue totalled 396 million euros (up by 21% as reported and by 16% on a comparable basis). The group noted that on a comparable basis to 2019, this House's sales increased by 59%.





Revenue from the Other Houses reached 973 million euros (up by 35% both as reported and on a comparable basis), with each House delivering double-digit growth. Balenciaga and Alexander McQueen, in particular, "pursued their outstanding growth, driven by all regions".






Image Credits: fashiongonerogue.com