Jovan receives double certification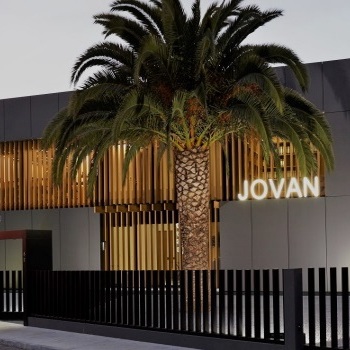 Portuguese company Jovan has just been double certified by the SGQA - Quality and Environment Management system (ISO 9001 and ISO 14001). Quality and the environment are top priority in this company dedicated to manufacturing footwear for adults and children
Jovan saw this certification as an opportunity to improve the company's internal structure and reorganize services. According to Cristiano Lopes, Managing Partner of the company, this was a decisive step. "We felt that, together with CTCP (Portuguese Footwear Technological Centre), we were able to obtain this double certification of quality and environment, and the result reinforces our confidence in Jovan's ability to respond to the demands of the current competitive market".


For Cristiano Lopes "this title reinforces the sense of responsibility for maintaining, daily and actively, high quality standards in all organizational processes". The implementation of management systems "allowed, above all, to" clean up "the organizational processes, eliminating some "noise" that had implications for efficiency. It has resulted in the optimization of processes and the possibility of transferring them between employees ".

"CTCP's participation in this whole process was fundamental and indispensable. The in-depth knowledge of the demanding parameters required for certification has allowed us to improve and evolve daily, through the valuable contributions and constructive appraisals that the techniques have been emitting, always in an attitude of great patience and professionalism", Mr. Lopes.

About Jovan

The footwear company was created in 2003 and is dedicated to the production of footwear for adults and children. The company has been responsible, since 2014, for WOLF & SON: a brand that creates matching footwear for parents and their children.