JD Sports set to purchase Groupe Courir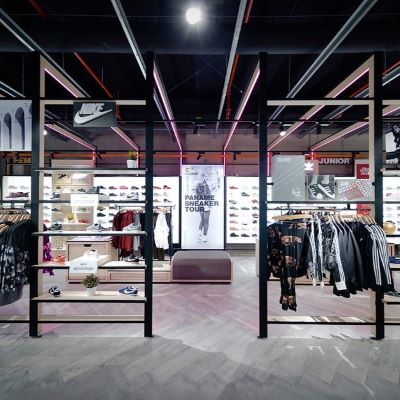 The UK-based retailer announced that it plans to acquire the French Groupe Courir for an enterprise value of 520 million euros as part of the previously outlined growth strategy
JD Sports has "entered into exclusive negotiations with the owners of the Groupe Courir with regards to the potential future acquisition of 100% of the issued share capital of Courir for an enterprise value of 520 million euros", reads the statement. The French group is currently majority owned by Equistone Partners Europe, which acquired the company in 2018 from Groupe Go Sport. It has a store network of 313 stores across Europe, the majority of which are in France, followed by Spain, Belgium, Portugal, the Netherlands, and Luxembourg.

The British retailer detailed, however, that under French law, Courir management will first undergo consultation processes with its relevant employee representative bodies to be able to enter into a binding sale and purchase agreement. Moreover, the completion of the acquisition is conditional on the receipt of merger control approval from European Union Law, so, the transaction is not expected to occur before the second half of the year.

"We are delighted to announce the proposed acquisition of Courir, a business that is held in high regard in the European sportswear community. We look forward to concluding the contemplated transaction, welcoming the Courir team to the Group and then working with management to fulfil Courir's global potential. Investing in quality complementary concepts whilst furthering the growth of JD itself is a key strategic pillar for the Group and one which we will continue to pursue in the future", commented Régis Schultz, CEO of JD Sports.

The group also announced that it has completed the purchase of the remaining 20% of JD Sports Fashion Germany and that it is in talks with minority shareholders of Iberian Sports Retail Group about its future ownership.

Image Credits: business.lesechos.fr