JD Sports Fashion to acquire US-based DTLR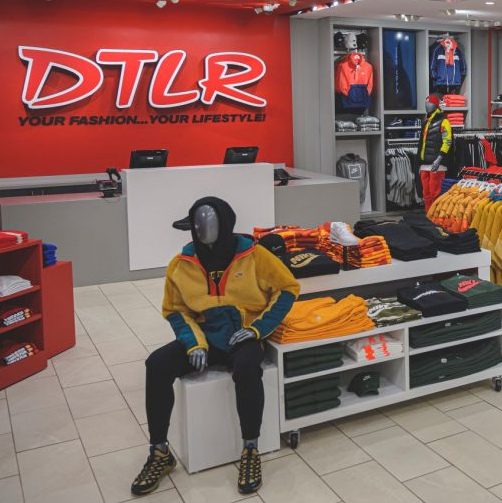 The UK-based retailer of sports, fashion and outdoor brands, announces it entered into a conditional agreement for the acquisition of 100% of DTLR Villa LLC, a US-based lifestyle retailer with roughly 250 stores in 19 states
"This is another exciting milestone in the group's development in the United States. Like Shoe Palace, DTLR pride themselves on the deep connection they have with their consumers and the active role they play in the communities that they serve. As such, we intend to retain the DTLR Villa fascia and its proposition. The acquisition of DTLR will enhance our presence in the north and east of the United States and will be another important step in the Group's evolution. We look forward to closing the transaction and welcoming the DTLR team to the Group", stated Peter Cowgill, Executive Chairman of JD Sports Fashion Plc.

Based in Baltimore, Maryland, and currently majority owned by BRS & Co. and Goode Capital, DTLR was established in 1982 and is a athletic footwear and apparel streetwear retailer. Originally named Downtown Locker Room, the company later re-branded as DTLR and, in 2017, merged with Sneaker Villa Inc (previously based in Philadelphia). DTLR currently operates from 247 stores across 19 states, principally in the north and east of the United States.

Completion of the acquisition is subject to customary closing conditions, including expiration or termination of the applicable waiting period under the US Hart-Scott-Rodino Antitrust Improvements Act (HSR Act). JD and DTLR anticipate completing this acquisition during the first quarter of 2021.

Total cash consideration for the acquisition is 495 million US dollars, subject to customary working capital and other adjustments at completion, of which approximately 100 million US dollars will be used to repay existing indebtedness of the Company. This cash consideration is being funded from the Group's cash resources and existing bank facilities. The DTLR Management Team, headed up by Glenn Gaynor and Scott Collins, who will be continuing in their roles as Co-CEOs, will also be reinvesting a portion of their proceeds back into DTLR in exchange for a new minority stake of approximately 1.4%. Put and call options, to enable future exit opportunities for the Management, have also been agreed and become exercisable after a minimum period of three years.