International Accord arrives in Pakistan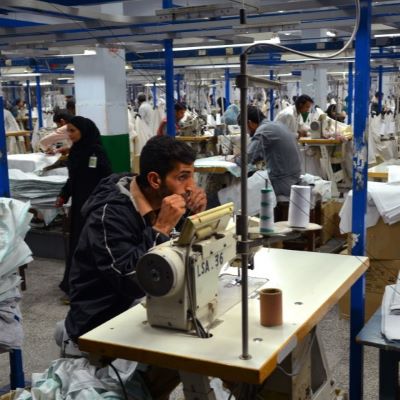 The Pakistan Accord, expected to go into action in the upcoming spring, will address working conditions and safety within the textile and garment supply chains of brands sourcing in Pakistan
The new Pakistan Accord on Health and Safety in the Textile and Garment Industry refers to a legally binding agreement between the global unions, IndustriALL and UNI Global Union, and garment brands and retailers for an initial term of three years starting this year. It is also the first country-specific accord to be introduced by the new International Accord, the renewed and expanded version of the Bangladesh Accord signed in 2021 by more than 200 brands to provide a model that could be adopted beyond Bangladesh. The Pakistan Accord is, therefore, the first regional successor of the Bangladesh Accord, the historic agreement signed following the 2013 Rana Plaza disaster.

Building on the safety improvements accomplished in Bangladesh, this new agreement includes key International Accord features, such as independent safety inspections to address identified fire, electrical, structural, and boiler hazards; the launch of a safety committee training and worker safety awareness programme; a space for workers to file complaints for issues relating to health and safety; a widespread commitment to transparency and local capacity-building to enhance a culture of health and safety in the industry.

Still, the scope of the Pakistan Accord addresses some differences between the countries. Joris Oldenziel, executive director of the International Accord, noted to Vogue Business that, unlike Bangladesh, Pakistan has more fabric and textile mills, so the Pakistani accord will later expand to cover these fabric mills, as well as home textiles and accessories. Negotiations for the Accord were extensive and included national government representatives, as well as provincial governments, industry associations, suppliers, trade unions and civil society organizations.

International Accord intends to continue expanding this agreement into other locations as part of their aim to create safer factories in garment-producing countries. The next location for a region-specific Accord is yet to be decided, but other priority areas include Sri Lanka, Morocco, and India.

Image Credits: ecotextile.com