Informa cancels Las Vegas shows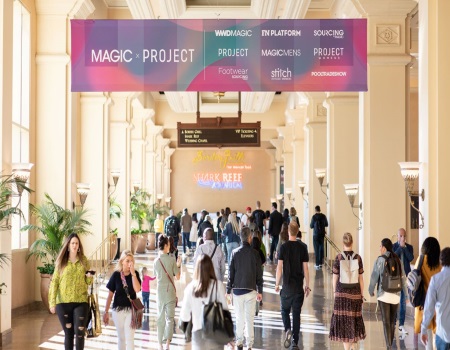 Trade show organizer Informa Markets Fashion announced that it will cancel its Magic trade show events planned for Las Vegas in September, mentioning uncertainties related to the pandemic
Informa Markets Fashion announced the cancellation of Magic's Las Vegas fashion wholesale tradeshow at the Las Vegas Convention Centre, which was set to run from the 30th of September to the 2nd of October 2020. Instead, Magic, with sister shows, Coterie, Project, Micam Americas and Children's Club, will now debut their digital trade event, scheduled to open on the 1st of September 2020 and run through the 1st of November 2020.
"Based on our discussions with partners and stakeholders surrounding health, safety, and travel concerns across the country, cancelling our late September Las Vegas event, while disappointing, is the best path forward for our fashion community. Current climate aside, re-evaluating, re-adjusting, and continually maturing our business model has always been part of our company ethos. Our digital trade event is a natural and necessary first step in revolutionizing and innovating our business in a time that is primed for digital opportunity and outlets", commented Nancy Walsh, President of Informa Markets Fashion.

Magic's digital marketplace, powered by NuORDER will not feature new and known brands across women's, men's and children's apparel, accessories, and footwear, complemented by a line-up of educational programming and seminars. With a full 8-week run time, retail buyers will be able to explore a full library of shoppable editorials and engaging educational content, from tastemaker-curated roundups and retail discovery sessions to timely industry insights. Additionally, participating brands will benefit from enhanced brand storytelling and the ability to make more informed merchandising decisions in real time through data analytics and NuORDER'S market-leading features such as digital catalogs, line sheets, 360 imagery, and shoppable hotspots to connect and conduct commerce.