Register to continue reading for free
Impact of the pandemic on footwear consumption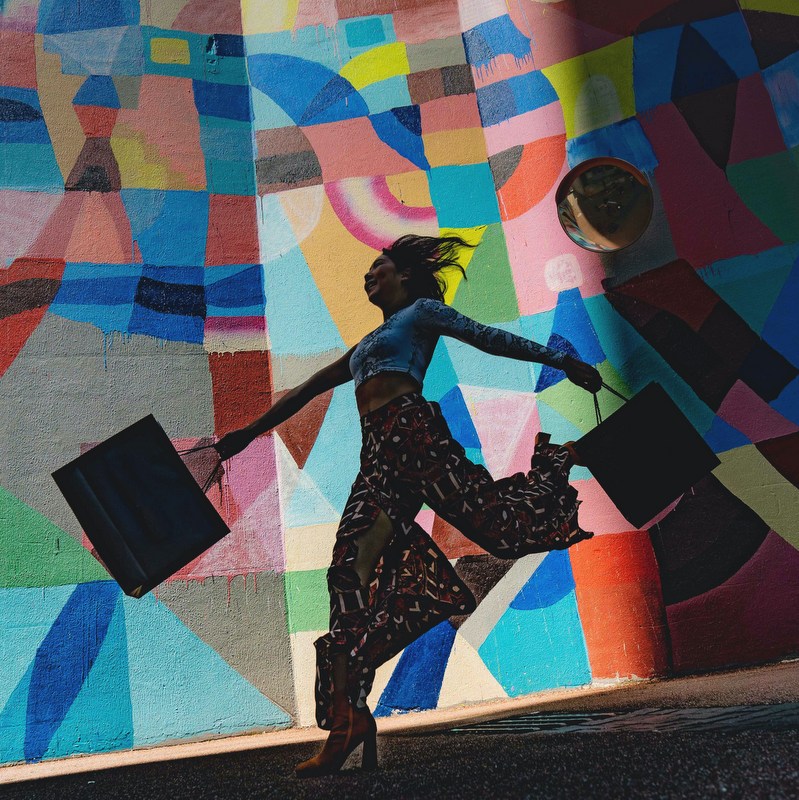 The consequences of the COVID-19 epidemic were inevitably the special topic of this edition of the World Footwear Business Condition Survey. Today we bring you more details about our Expert's views
As in the previous edition, we questioned the members of our expert panel about the likely impact of the pandemic on footwear consumption in 2020, as compared to what it would have been in the absence of the pandemic, both in their home market and worldwide.

The scenario continues to be rather gloomy, but slight improvements in comparison to the April's edition can be noted: a larger portion of respondents expects a major negative impact on footwear consumption worldwide (20% - 30% decrease), but fewer expect a severe impact (> 35% decrease) than in the previous edition (38% against 25% and 18% against 26%, respectively).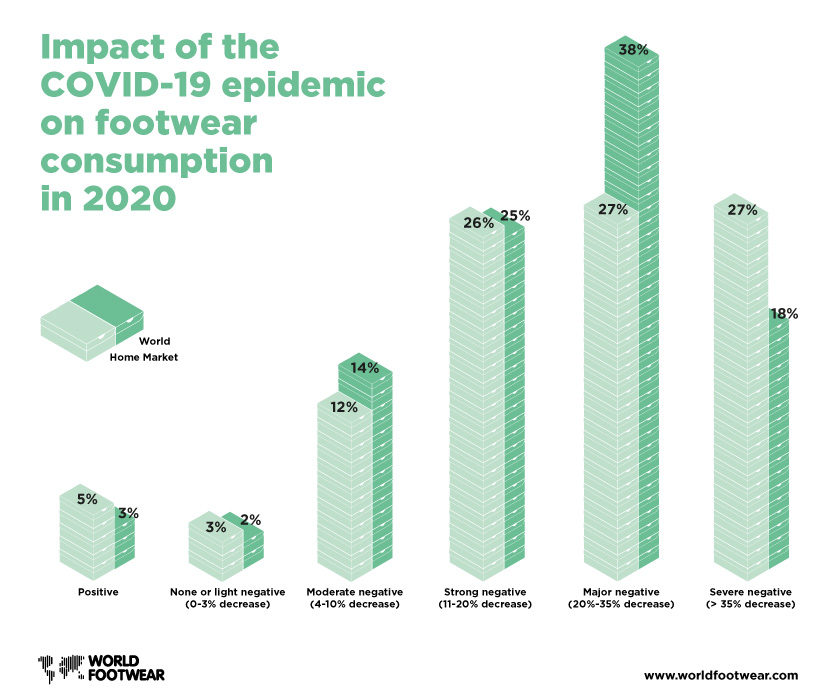 Bleak prospects are common to all categories of panel members, both in terms of line of business and home country. Nevertheless, traders are slightly more positive than manufacturers. Geographically, China can be distinguished as the most upbeat country regarding the expectations over the impact of the pandemic in its own market.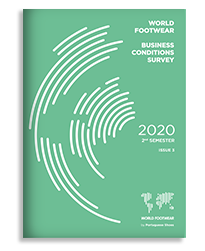 About the Business Conditions Survey
In 2019 the World Footwear has created the World Footwear' experts panel and is now conducting a Business Conditions Survey every semester. The objective of the World Footwear Experts Panel Survey is to collect information regarding the current business conditions within the worldwide footwear markets and then to redistribute such information in a way it will provide an accurate overview of the situation of the global footwear industry.

The third edition of this online survey was conducted during the month of October 2020. We have obtained 122 valid answers, 56% coming from Europe, 25% from Asia, 9% and 8% from South and North America, respectively, and the remainder from other continents. Almost one third (31%) of the respondents are involved in footwear manufacturing (manufacturers), 21% in footwear trade and distribution (traders) and 48% in other footwear-related activities such as trade associations, consultancy, journalism, etc. (others).
Cover Image credits: Harry Cunningham on Unsplash