How to get footwear consumers attention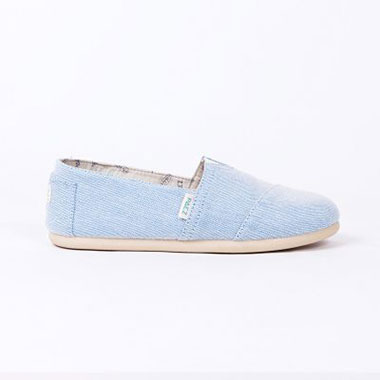 Having a great product with valuable features, being creative and promoting marketing initiatives is necessary to attract consumers attention
Selling shoes by your own means can be a tricky task, and that's why many brands rely solely on retailers as a way to make their footwear reach the market. Others find ways to stand out from the crowd.


Have a great shoe

This is naturally the best way "to impact" consumers. But what's a great product nowadays? Great design might help, specially if it's somehow unique, for instance, artist-designed footwear. Having additional features, like 3D printed sole or custom designed fabrics to increase running performance are also examples of how technology impacts footwear in a meaningful way.
Other examples might be, running your company in a more ethical or environmentally friendly way. The number of consumers that care about this kind of causes is big and increasing.


Sell it in a different way

Having a multi-channel (e-commerce, Instagram, retail stores, own stores, etc.) distribution strategy might help reaching consumers on a large scale, but it needs support from other marketing initiatives to work.

It's fundamental to be creative to really create an impact among consumers. Let's see what some brands are doing and can do.

Paez is an Argentina brand of slip-on shoes made of cotton and rubber, inspired by the Argentinian alpargatas. These are sold usually for a medium-high price, 40 to 50 euros, and they are very popular in countries like Portugal, especially in the summer, because they are very comfortable and easy to wear/take off.

To get consumers attention and boost sales Paez is promoting both in social media and in local stores a weekly promotion, in which consumers can get a pair of Paez for only 15 euros. Naturally, the reaction is very positive and consumers get in a rush to buy them.


Techniques to get attention easily

Instead of launching products in bulk and deploying the whole collection at once ( each season), launch a product every week. This way consumers always have a reason to come back.
Try to create and promote in-store events to attract consumer enthusiasm. For example, a concert or a charity day, where 10% of sales go to charity.
Another key idea to keep is the need to study well your target audience so that you can design and create products that stand out for at least 1 feature (Price, quality, materials, features, etc.) that consumers value.