Hermès with strong sales and earnings growth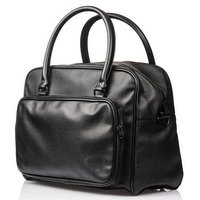 Hermès, the France based luxury goods group, announced revenue of 3 755 million euros in 2013, up 7.8% from 3 484 million euros in 2012. Operating income rose 8.9% and reached 1 218 million euros. Proposed dividend is 2.70 euros per share
In 2013 the group's consolidated revenue totaled 3 755 million euros, a 7.8% rise from 3 484 million euros in 2012; if the negative impact of currencies' fluctuation is removed the growth reaches 13%. In fact, in its recent statement announcing the results for 2013, the company underlined the impact of currencies inconstancy in its results, especially the heavy impact of the weaken Yen.

Most regions continued to grow during 2013, with the non-Japan Asia region, which represents one third of the company' sales, particularly dynamic registering a 13.4% increase on sales from 1 100 million euros in 2012 to 1 248 million euros in 2013 (at constant exchange rates the increase is 16.4%). The group assisted to sustained activity in Europe, with 10.4% growth in France and 11.4% in Europe (excluding France). Sales in Japan decreased 15.0%, from 545 million euros in 2012 to 463 million euros in 2013. However, if the negative impact of the currency fluctuations is removed, sales in this Asian country evidence a 6.5% growth.

Analyzing the sales by sector, leather goods and saddlery represented 43.5% from total sales in 2013, totaling 1 634 million euros and growing 2.3% from 1 597 million euros. Apart from the watches sector (-3.2%), all segments registered increases. Ready-to-wear and accessories, other Hèrmes sectors (jewellery and products of the art of living department) and other products (includes John Lobb shoes and production activities realized for third parties) had two digits' growth rates. Must be underlined the remarkable progression of other Hèrmes sectors, up 31%, with jewellery making a significant contribution to this dynamic with the success of the recent collections in gold. Silk and textiles (6.9%) and tableware (1.2%) had more modest increases.

The group also highlighted its continued investment in the distribution network, launching new branches in China and Japan, and renovating and relocating other important stores.

Operating income rose by 8.9% to 1 218 million euros from 1 119 millions in 2012. After taxation, the consolidated net income was 790 million euros.

Last February the company's Executive Management decided to pay an interim dividend of 1.50 euro per share, and are proposing to set a dividend of 2.70 euros per share. Hermès stocks were last traded at 251.95 euros at NYSE Euronext Paris on the 24th April.

The group declared they will continue to implement its long term strategy, based on the maintenance of its known how, while expanding its distribution network, strengthening production capacity and protecting supply sources.

Hermès International is a group specialized in designing, manufacturing, marketing and distributing luxury products. The group is active in more than a dozen sectors, namely, leather goods and saddlery, men's and women's ready-to-wear, footwear and silks and textiles. Its products available worldwide through a network of more than 300 exclusive stores, and through networks of specialized stores and in airport duty-free stores. The group also owns 46 production units (35 in France) spread across 39 different sites.

For more information about Hermès please visit the
company's website
.