Hermès announces sustained sales growth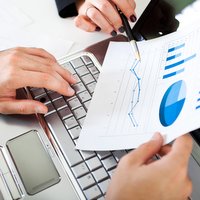 Growth rate for the first quarter of the year reached +19% at current exchange rates and +8% at constant exchange rates
Hermès
consolidated revenue reached 1 122.2 million euros in the first quarter of the current financial year, up by 19% at current exchanges rates. Before adjustment for the currency variation effects, growth was in the region of 8% (constant exchange rates). To this much contributed the group's stores and its remarkable increase in sales (+10% at constant exchange rates).
During the first quarter 2015, all the regions progressed positively. Japan continued with an excellent dynamic (+15%), mainly driven by a highly selective distribution network. Asia excluding Japan, with a growth rate of 8%, also consolidated its performance notwithstanding the challenging environment in Hong Kong and Macao. America confirmed its potential for development. With a growth rate of 10%, Europe continues to be the region with the poorest performance, but still growing at a +5% rate, resulting in particular from good evolution in Group stores, both in France and in other countries in the region.
Demand for Leather Goods and Saddlery products (+12%) remained high, reflecting in increases in production capacities: the two sites in Isère and Charente gained momentum and work commenced on two new workshops in Franche - Comté. The Ready-to-wear and Accessories division (+10%) benefitted from the success of fashion accessories, particularly the latest shoe collections. The Silk and Textiles business line had a 6% rise. With new launches in the beginning of the year, the Perfumes division recorded a slight increase (+1%). Watches was the only segment with negative growth (-3%). Driven by Jewellery, Other Hermès business lines (+8%) continued their development, despite a particularly high comparison basis.
At the end of March, currency fluctuations were favourable, representing a positive impact of 103 million euros on revenue.
Despite the economic, geopolitical and monetary uncertainties around the world,
Hermès
stated that the objective for revenue growth in the middle term at constant exchange rates is around 8%.