Hermès with sales up by 11%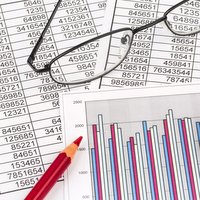 France-based luxury goods group announced fourth quarter sales growing by 11.8% at current exchange rate (9.6% at constant exchange rates). Annual revenue was up by 11.1% (9.7% at current rates)
Hermès
announced sales of 1.22 billion euros during the fourth quarter, up from 1.1 billion euros in the same period in 2013. Excluding currency fluctuations sales would have increased 9.6%; at current rates growth reached 11.8%.
In 2014, the group's consolidated revenue totalled 4.12 billion euros, a 11.1% rise at constant exchange rates in an environment the company considerers "challenging". In fact, the company estimates that as at the end of December, fluctuating currencies represented a negative impact of 52 million euros on revenue.
According to
Hermès
, the strong growth in sales generated by the group's own stores in 2014 (+12.7%) resulted from solid progressions in all regions with qualitative developments in the company's distribution network (opening of China's first Maison Hermès in Shanghai and opening, renovation or extension of over fifteen outlets).
America (+15%) confirmed its development potential and Japan (+13%) achieved an excellent year, confirming the positive trend observed in the first nine months. Non-Japan Asia (+13%) posted a good performance in a context marked by recent events in Hong Kong and the slowdown in China's luxury market. Europe (+7%) continued to progress in a difficult financial climate.
Continued high demand for Leather Goods and Saddlery resulted in remarkable growth of 15%. The company increase their production capacity in two sites in 2014 and plans to build workshops in two other locations. Ready-to-wear and accessories (+12%) and Perfumes (+10%) continue to growth. Hermès highlighted the "particular buoyancy in footwear". The silk and textile business line continues to expand collections (+8%).
Final official annual results will be published on the 25th of March. In the meantime, the French luxury company said it expects sales to slow in the coming year, aiming to achieve an 8% sales increase (at constant rates) down from the 11% increase this year.