Grendene's net profit up by 32.4%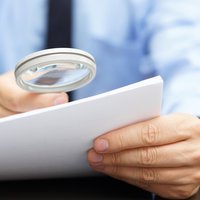 The Brazil-based company closed the semester with growing revenue, despite the poor sales performance in the second quarter. Net profit for the period with two digits growth rate
During the second quarter of the current financial year Grendene sold 31.8 million pairs of shoes, going down by 13.7% from similar period in the previous year (36.8 million pairs). The domestic market, representing 73% of the quantities sold by Grendene in the quarter, registered a decline of 16.4% and exports down by 5.5%.

In the second quarter of the year, the company generated gross revenue of 119.8 million euros, with the domestic market taking a share of 74% (88.5 million euros). Gross revenue in the quarter went down by 5.4% compared to similar period in 2014, mainly driven by the performance in the domestic market (-11.6%).

Net revenue achieved a 4.3% deterioration from quarter two in 2014, going down from 103.0 million euros to 98.6 million euros.

The average price went up in the quarter (+9.5%), mainly driven by a 24.4% increase in the price of exports.

The accumulated gross revenue for the semester reached 285.4 million euros, slightly down from the previous year (-0.3%). Revenue in the domestic market dropped by 2.6%, contrary to the growing performance in the external markets (+6.6%). Net revenue for the period reached 236.6 million euros, growing 2.4% from the previous year.

Average price for the period reached 3.6 euros, up by 5.9% from similar period last year. Profit for the period reached 58.0 million euros, up by 32.4% from the first semester in 2014.

According to the company, Grendene maintains the leading position in Brazilian footwear exports, being responsible for 37.6% of Brazilian footwear exported in the first semester of 2015.

The company shares were last traded at 4.4 euros on the 11th of August at the São Paulo Stock Exchange (BM&FBOVESPA).

Please note the company posts its results in Brazilian real; Conversion to euros was made applying the exchange rates presented by the European Central Bank on the 10th of August.