Get to know Tentoes: Made in Nature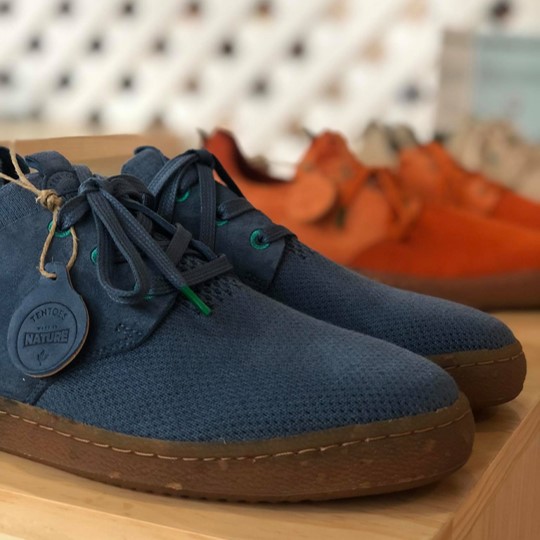 Born in the heart of the Felgueiras-based footwear group Carité, which owns the J.Reinaldo brand, Tentoes: Made in Nature was presented at the last edition of the trade fair Micam
The new project, born inside the Carité group, is a very special one and the focus is all in the environmental concerns. Bearing this in mind, and with the motto "Made in Nature", Carité relaunched the brand Tentoes.
"This new product was designed with a great environmental concern. The idea was to make a line of shoes in which we use materials from nature. In the upper, for example, we use organic cotton; natural rubber is used on the on the sole. Regarding the insole, we use natural fibers that absorb perspiration", commented Pedro Ramos, in charge of the brand.

Pedro Ramos stresses that "in the case of the leather, we use one with a biodegradability four times higher than normal" and for this reason, shoes, when in contact with the earth, are biodegradable. Saying this, it must be underlined that "a biodegradable shoe does not destroy itself; only when it is placed on the earth it is be able to join - again - the planet".
With sustainability concerns in its origin, allied to strong colors and a modern design, Tentoes: Made in Nature products are, in Pedro's views, "ideal to meet the new demands of consumers, as they use raw materials that allow the shoe to be a friend of nature".
The brand was presented at the latest edition of the Micam trade fair held in Milan in September.