Francal is also postponed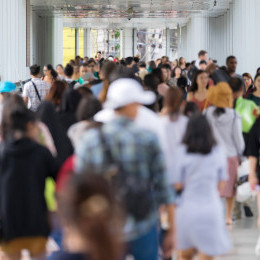 The trade fair held in São Paulo is also moving the next edition to later in the year. Francal joins the list of events changing their dates as a result of the diffusion of Covid-19
Given the current situation of the impact of the Covid-19 in the footwear industry, especially on the retail side,
Francal Feiras
and
ABLAC
(Brazilian Association of Artefact and Footwear) decided that the Francal Ablac Show (initially scheduled for June) and the Salão Alto Verão event (August) will be held as a single event between the 2
nd and 4th of September
at the Yellow Pavilion of Expo Centre Norte in São Paulo.
Several trade shows and professional fairs have been cancelled or postponed due to the epidemic diffusion to many countries around the world.
Yesterday, the APLF has announced it will be postponing, once again, their fairs initially scheduled for February and postponed to June. Now, given the new measures of the Hong Kong authorities imposing quarantine to all entering the country outside of China for the next 3 months, it makes it almost impossible to go ahead with the event at the beginning of June
READ ALL ABOUT IT HERE.
Image credits: Freepik.com