Footwear arriving from Panama enters Colombia below the market price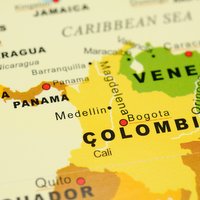 That is what ACICAM, the Colombian Association of Footwear, Leather and Leather Goods argues as it states its major concern about the matter

Luis Gustavo Florez, ACICAM's President underlined that in the first five months of the year production of footwear and leather goods increased by 10.1% and 16.1%, respectively.

Mr. Florez believes that in the same period "45% of all footwear imports entered Colombia below 20% of the market price, with 30% of total imports coming with lower prices than a dollar per pair, and at least 54% of this flow" is believed to come from Panama.

According to ACICAM this is the "most aberrant unfair competition observed by the domestic industry" and as such the Association supports the Government's decision to extend the double tariff on imports of footwear and textiles from Panama until the 1st of November.

After knowing the measure taken by the Colombian Authorities, international media reported that an increase in tariffs on Colombian imports in products such as flowers, coal, cement and textiles has been authorized by Panama.