École Hermès des savoir-faire expands training programme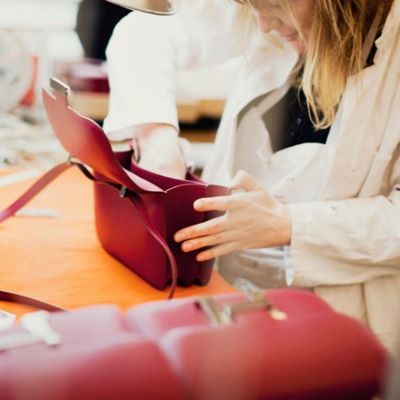 Hermès apprenticeship training school, which prepares students for the French national diploma in leatherwork, will include a vocational qualification certification in cutting and stitching
Created in 2021, the École Hermès des savoir-faire, is extending its capabilities to award the Certificat de Qualification professionnel coupe et piquage (vocational diploma in cutting and stitching, accredited by the Fédération Française de la Maroquinerie (French leatherworking federation). This training opportunity will be available from 2023 onwards for around 200 apprentices per year.

The luxury group reiterates this way its commitment to supporting education and improving access to training. "Fruit of the house's long-standing educational expertise in the transmission of its exceptional leatherwork know-how", the École Hermès, accredited by the French National Education authority, has currently 450 apprentice artisans working to obtain the French national diploma in leatherwork in Hermès workshops across the country: Fitilieu (Isère), Charleville-Mézières (Ardennes), Marthon (Charente), Montereau (Seine-et-Marne) and Louviers (Eure).

A new leatherworking hub is expected to open its École in November, in Riom (Puy-de-Dôme).

Image Credits: ancre-magazine.com