DSW with solid quarter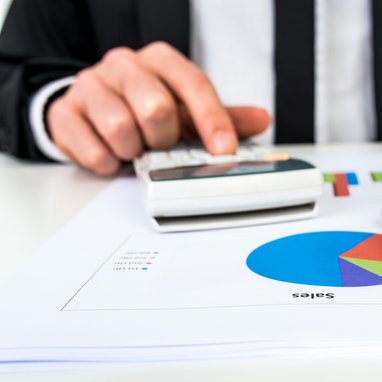 The Ohio-based retailer of footwear and accessories announced financial results for the three months ended on the 5th of May, with revenue increasing by 2.9% and comparable sales by 2.2%. Exit of Ebuys and acquisition of Town Shoes now fully reflected in the results
"We are pleased this quarter to report our second consecutive positive comp for DSW Inc. and the fourth positive footwear comp in the DSW brand. With our solid first quarter results, we have delivered a 4% revenue increase and a 16% earnings increase over the last twelve months, marking an exciting return to growth for the DSW brand", commented Roger Rawlins, Chief Executive Officer, adding: "Furthermore, we launched a new integrated and cross-channel loyalty program a few weeks ago, reaching an important milestone in DSW's history. We are pleased with the customer response to DSW VIP, which delivers a simpler points system and new benefits like shoe donations, free shipping and points gifting. We remain committed to innovating our customer experience with initiatives that will elevate Designer Shoe Warehouse and drive customer acquisition and loyalty for years to come".
Total revenue for the first quarter increased by 2.9% totaling 712 million US dollars, including 5.6 million US dollars from residual Ebuys operations. Comparable sales for operations for the 13-week period ended on the 5th May, increased by 2.2% over similar period in 2017.

Reported net income in the period totaled 24.3 million US dollars, or 0.30 US dollars per diluted share, including net after-tax charges totaling 7.2 million US dollars, or 0.09 US dollars per diluted share, related to the exit of Ebuys, foreign exchange losses and transaction costs related to the acquisition of Town Shoes. Adjusted net income was 31.5 million US dollars, or 0.39 US dollars per diluted share, including a loss of 0.04 US dollars per share from residual Ebuys operations, which the company exited at the end of the first quarter.



Acquisition of Town Shoes
On the 10th of May DSW completed the purchase of its remaining stake in Town Shoes of Canada for 44.7 million Canadian US dollars (roughly 35 million US dollars). In the meantime, the company appointed William Jordan, Chief Administrative Officer of DSW Inc., as President of Town Shoes.




2018 Annual Outlook
DSW maintained its full year outlook for adjusted earnings in the range of 1.52 US dollar to 1.67 US dollar per diluted share.