Double-digit export growth for Brazilian components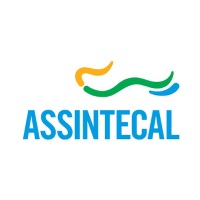 According to Assintecal, exports of the By Brasil Components and Chemicals project increased by 23%, reaching 269.4 million US dollars
The components sector for the footwear, handbags and accessories industry presented the results achieved in 2016 in the By Brasil Components and Chemicals export project, an action to encourage exports carried out in a partnership between the Brazilian Association of Companies of Components for Leather, Footwear and Manufactured Goods (Assintecal) and the Brazilian Trade and Investment Promotion Agency (Apex-Brasil).

In 2016, the sector's exports grew by 23% compared to 2015 and reached 269.4 million US dollars. The project already accounts for 41.3% of the components sector's total exports. According to the available data, Brazilian products reached 78 countries in 2016. It is also worth noting that virtually all markets targeted by the project increased their imports of Brazilian goods.

At the top of the list, neighboring Argentina stands out as the major buyer of Brazilian components, followed by India, Germany and Mexico.

Germany, Argentina, Paraguay and United States registered the biggest increases in demand of Brazilian components, in value terms.