Declining footwear exports in India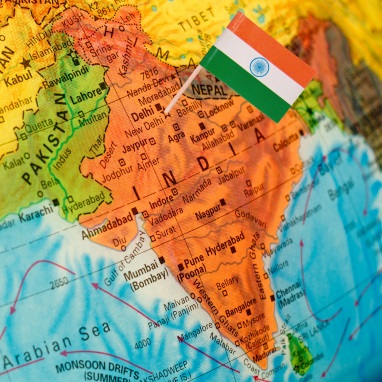 According to the Council for Leather Exports (CLE), footwear exports reached 1 262.59 million US dollars in the period April-September, the first semester of the fiscal year in that country, showing a drop of 1.81% over the same period last year
The
World Footwear Yearbook
confirmed that in 2015 India was the second largest footwear producer (9.6% share of total with 2 200 million pairs) and the 3rd consumer (2 196 million pairs with a 10.6% share of total). The Indian industry is very focused on the internal market; nonetheless, in 2015 the country was the 7th largest footwear exporter with 206 million pairs traded and a share of 1.4% of global footwear exports.
CLE confirmed to
worldfootwear.com
that exports of leather and leather products during the period under reference declined by 6.55% compared to the same period in 2015, totaling 2 942.55 million US dollars against 3 148.70 million US dollars in the first half of the last financial year.
The different product segments that compose the industry have recorded negative growth in the reporting period. Finished leather, with a decline of 20.84% in the value of exports, was the segment with the most negative performance.
Footwear and Footwear components, with a variation of -1.81% and -1.69% respectively, were the least impacted segments.
If this performance continues in the second half of the financial year, India will deepen the 9.8% decline registered in exports of leather and leather products in the previous financial year: for the period April 2015 – March 2016 CLE estimated that sales abroad reached 5 853.96 million US dollars in comparison with 6 494.84 million US dollars for the same period in the previous year.
In line with this forecast, the India-based investment information agency ICRA registers a negative outlook for the local footwear sector. This is based on the pressures against turnover growth driven by weak consumer demand, reduced discretionary spending and the continuing slowdown across Europe where important customers for the Indian footwear industry are located. In the Financial Year 2016 and in the first half of the Financial Year 2017 Indian footwear companies witnessed some pressure on volumes leading to a decline in turnover and a weakening of profit margins. Meanwhile the weak macroeconomic environment in the Eurozone has led to sluggish demand, with the concomitant impact on exports and future orders.