Cultural roots inspire new campaign of Brazilian Footwear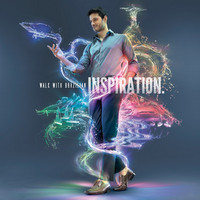 Brazil is trying to reach the world with the new communication campaign- Brazilian Footwear. In similarity to what happens with Portuguese Footwear, Abicalçados led a campaign for the promotion of Brazilian shoes and national heritage.
Of all the particularities in Brazil, the one that inspires most is the multiculturalism of its habitants, a major junction of people and races. The power of this influence on consumers in the world, and the talent of Brazil to understand all cultures, is the basis of the concept "Brazil fits the world", the signature of the new campaign.
Football, beaches and monuments are another important part in the campaign, since they represent the intangible heritage of the country. According to Abicalçados "It is hard to imagine the stadiums, the sands of Copacabana or runway major fashion weeks, without thinking about the influence of Brazil ."
Added to this, the Brazilian footwear association tried to portray the energy and enthusiasm of the people with a set of four photographs. The characters come up involved by the touch of Brazil, in their different traditions ranging from landscapes of Rio, carnivals, and sports and unique characteristics of Brazilian culture. With this innovative campaign Abicalçados leads the Brazilian footwear across borders, showing the best of what there is, and the country.
Remember that Brazil is the 3rd largest producer of footwear in the world. According to the World Footwear Yearbook the country produces -annually - more than 800 million pairs of footwear. Out of this total, about 120 million pairs, equivalent to more than 1.200 million dollars are intended for foreign markets such as the USA, Argentina, the United Kingdom, France and Italy.