Crocs raises 2021 outlook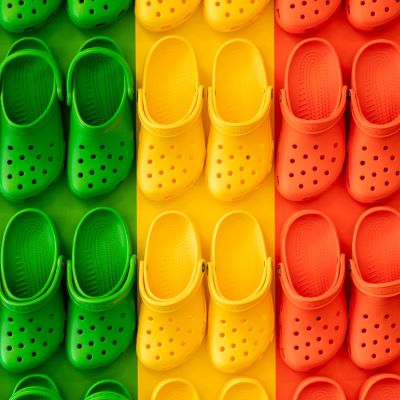 The US-based brand of casual footwear has announced that it expects revenue for 2021 to grow by 67% over 2020, raising its previous guidance of approximately 62% to 65% growth
The company is also forecasting an adjusted operating margin of nearly 30%. The famous clog-maker highlighted that share repurchases in the last year totalled 1 billion US dollars.

"2021 proved to be an exceptional year for the Crocs brand, highlighted by expected 67% revenue growth amidst a challenging global supply chain environment. We remain incredibly confident in the Crocs brand and continue to expect to achieve 5 billion US dollars in revenues by 2026, even before any Heydude revenues. Building upon that strong foundation, upon closing, we are excited to add Heydude as another high growth, highly profitable brand", commented Andrew Rees, Chief Executive Officer of Crocs.

For 2022, Crocs is expecting revenue growth, excluding Heydude, to exceed 2021's growth by 20%. Heydude's acquisition should contribute with full year pro forma revenue between 700 million US dollars and 750 million US dollars. The company foresees that gross margin will include an incremental 75 million US dollars of air freight, as compared to 2021, and adjusted operating margin should correspond approximately to 26%.

Image Credits: perpetua.io