Crocs buys Heydude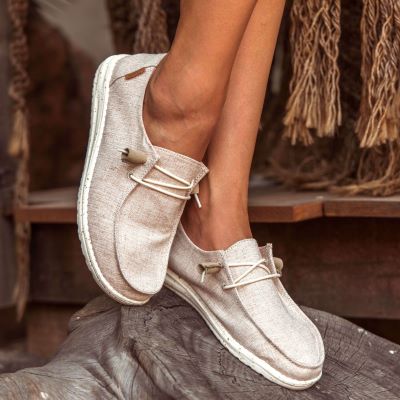 The US-based brand of causal footwear has announced that it will acquire the casual footwear brand Heydude for 2.5 billion US dollars. The transaction should close in the first quarter of 2022
"With the acquisition of Heydude, we are thrilled to add another high-growth, highly profitable brand to our portfolio. We believe Heydude's casual, comfortable and lightweight products are aligned to long-term consumer trends and are a perfect fit for Crocs. We intend to leverage our global presence, best-in-class marketing and scale infrastructure to build upon Heydude's strong foundation and create significant shareholder value. We truly admire the business that founder Alessandro Rosano has built and are honoured to welcome the Heydude team to Crocs", commented Andrew Rees, Chief Executive Officer of Crocs.

Crocs Executive Vice President and Chief Financial Officer, Anne Mehlman, added that Heydude is expected to immediately contribute to higher revenue growth, margins and earnings. The purchase will enable the clog-maker to diversify its current product line and boost its digital penetration, as e-commerce represents 43% of Heydude's sales against 37% for Crocs. In turn, Heydude will have the opportunity to expand its international presence and raise its brand awareness.

The business deal will be funded by 2.05 billion US dollars in cash and 450 million US dollars in Crocs shares issued to Alessandro Rosano, founder and Chief Executive Officer of Heydude. The cash consideration will be financed through a 2.0 billion US dollars term loan B facility and the remaining 50 million US dollars will be borrowed under Crocs' existing senior revolving credit facility. Upon completion of the acquisition, Heydude will operate as a standalone division, and Mr. Rosano will assume the role of Strategic Advisor and Creative Director, continuing to lead innovative product development.

"We founded Heydude in Italy in 2008, to develop comfortable, versatile and accessible footwear. We are proud of the brand we built and are honoured to become a part of Crocs, a company perfectly positioned to take Heydude to the next level. We have long admired the Crocs business and are excited to have them bring Heydude's comfort, craftsmanship, and style to consumers globally", remarked Alexandro Rosano, Heydude's founder and Chief Executive Officer.


Image Credits: gliks.com