Counterfeit Nike shoes seized in the US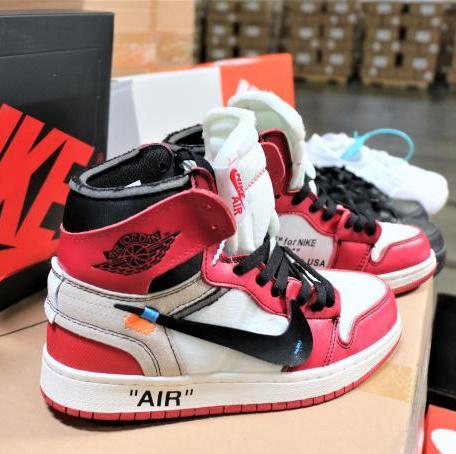 The US Authorities recently seized 14 806 pairs of counterfeit Nike shoes. If genuine the shoes would have an estimated manufacturer's suggested retail price of over 2 million US dollars
The US Customs and Border Protection (CBP) officers assigned to the LA/Long Beach Seaport, in coordination with import specialists assigned to the Apparel, Footwear and Textiles Centre of Excellence (AFT Centre), recently apprehended 14 806 pairs of counterfeit Nike shoes. If genuine, the seized shoes would have an estimated manufacturer's suggested retail price 2 247 680 US dollars.

CBP Officers in coordination with US Homeland Security Investigations (HSI) special agents assigned at the Trade Enforcement Coordination Centre (TECC), discovered the shoes while conducting an enforcement exam on a shipment arriving from China. The shoes, which arrived in two containers, were declared as napkins in a clear attempt to disguise the illicit cargo.

AFT Centre import specialists and the trademark owner confirmed that the shoes were in violation of Nike's Air Jordan 1 Off-White, Air Jordan 12, Air Jordan 1 (blue, black, red, white), Air Jordan 11, Air Max '97 protected designs and trademarks.

"Intellectual property theft is a crime that leads to lost revenue for American industry, a loss of American jobs, and often poses a threat to public health and safety. CBP is the frontline that protects American ingenuity, without any doubt, one of the most valuable assets of our country", commented Carlos C. Martel, CBP Director of Field Operations in Los Angeles.


The trade in these illegitimate goods is associated with smuggling and other criminal activities, and often funds criminal enterprises.
Image credits: www.cbp.gov