Clarks' new in-store tracking inventory system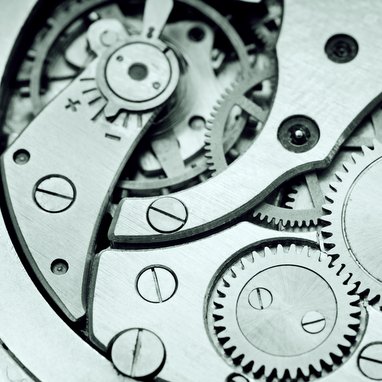 The aim of the footwear manufacturer and retailer is to improve the in-store response times and assistant productivity. The system is based on in-store tablets for staff
Scandit, a developer of mobile data capture solutions based on computer vision, augmented reality and machine learning, is providing the technology for an in-store scanning solution at footwear manufacturer and retailer Clarks. Widely deployed across Clarks retail outlets throughout the UK, the Stock Assist app is available to sales teams on tablets and helps them quickly confirm if a customer's choices are in stock.
Scandit Barcode Scanner SDK powers mobile data capture for Clarks' Stock Assist, allowing store staff to quickly scan barcodes on display products to obtain access to stock records, product information, price, and product imagery. This lets sales assistants quickly inform customers if their selection is available, or allows them to suggest alternative sizes or styles, ensuring they enjoy a positive experience. The scanning function is also useful for backroom staff who can scan a shoebox to retrieve product information.
"The app runs on the seven-inch tablets already used by our sales teams, and it makes their jobs much simpler and quicker", stated Rafal Hartzhorne, Omnichannel Transformation Lead at Clarks, adding: "They have found the Scandit Barcode Scanner easy to use in all conditions, whether on the sales floor or in the stock room, which is a key consideration for us when deploying technology in-store, and it has now become a key component of our Stock Assist app."
Clarks is currently using the Scandit-powered app in over 500 stores in the UK, on approximately 4 000 tablets, and has plans to roll out the app to 12 additional European stores in the near future.
The main advantages
The greatest advantage Stock Assist provides is faster speed of sales assistant response when dealing with customers, allowing them to be more productive and responsive to shopper needs. However, Clarks also benefits from the accuracy of the Scandit Barcode Scanner, which reads barcodes even if they have been torn, damaged, worn or are blurry.
Andrew Getter, Sales Manager UK at Scandit, said: "Clarks is a great example of how our Barcode Scanner SDK can be incorporated into a dedicated app and designed to deliver immediate information and feedback from the back office to the shop floor. Shoppers are accustomed to receiving first-class service at Clarks, so adding further efficiency into the process simply enhances the customer experience. We hope to see our barcode scanning abilities used even more widely within Clarks as our relationship builds."