Gary Champion rejoins Clarks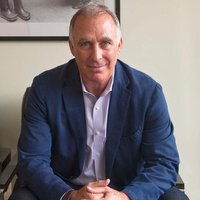 The US-based subsidiary of C&J Clark Limited confirmed the footwear veteran will serve as President of Clarks Americas, effective immediately
Gary Champion spent 25 years with Clarks, rising to the position of Senior Vice President with responsibility for the wholesale business in the United States and Canada before serving as the COO of Geox USA. Gary rejoins Clarks from Earth Footwear, where he has been President for the past six years.

"Gary is an industry veteran who has a deep history with Clarks and a clear understanding of the brand", commented Clarks Executive Chairman Tom O'Neill, adding: "We are very excited that his leadership will guide the Americas Region to its next stage of growth."

Gary Champion also commented: "I'm thrilled to be rejoining the Clarks organization at a time when the global strategy aligns so closely to the Americas strategy for growth. To be part of this new chapter for Clarks is truly exciting. It's like coming home!"

Geralyn Breig, President of Clarks Americas, has left the business.