Clarks profits with deep dive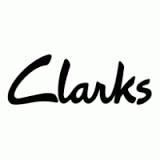 The UK-based footwear brand posted a 43% decline in profits in the last financial year. A boost in sales (+8%) wasn't enough to save the year's performance
Footwear retailer Clark's announced the results for the year ended on the 31st of January 2017. Turnover has passed the 1.5 billion British pounds' threshold, after a sales increase of 8% compared to the previous financial year. A boost in sales mainly driven by the overseas markets.

The UK-based footwear brand continued with the implementation of its ongoing restructure programme, which had an impact on its profits. In comparison to the previous financial year, profits declined by 43% to 20 million British pounds.

2016 was a year of transition for the brand. On top of the that the company felt heavily the impact of a challenging macroeconomic environment, while it tried to correct the excess inventory position form the previous year and conducted its restructuring initiatives.

The restructuring program is expected to impact its network of stores (550) and the company is still cautious about the future, due to the uncertainty associated with the impacts of from the Brexit in the UK economy, and the reaction of consumers.