Clarks with new headquarters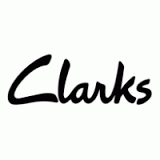 The American branch of England-based Clarks has inaugurated a new corporate building in Waltham, Massachusetts
Located in the historic Polaroid building, the new Clarks office, a 120 000-square-foot property occupying a four-story, will house more than 400 employees. The new building was presented as a tool to strengthen "the comfort company's growth and refine operations within the US market".

Mike Shearwood, CEO of Clarks classified this as an important milestone for the company, being part of their commitment to the Boston area, further enhancing the ties with the local community and always aiming to consolidate the growth of the brand in the Americas.

Clarks celebrated the opening of the new headquarters with a donation to the Waltham Boys and Girls club, a charity working with young people most in need to achieve great futures as productive, caring, responsible citizens.