CICB Sustainability Forum will be held at the Fimec Fair in 2024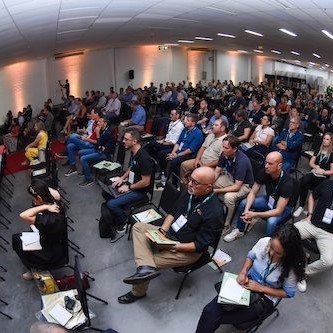 The CICB Sustainability Forum will once again be held during Fimec (International Fair for Leather, Chemicals, Components, Machines and Equipment for Shoes and Tanneries), in Novo Hamburgo (Brazil)
The event is organized by the Brazilian Leather project (an initiative of the CICB - Centre for the Brazilian Tanning Industry and the ApexBrasil - Brazilian Trade and Investment Promotion Agency). Last week, the Executive President of the CICB, José Fernando Bello, and the Director-President of FENAC, organizer of Fimec, Marcio Jung, signed the agreement that will once again provide the partnership.

"We were very successful in converging the history, influence and potential of CICB / Brazilian Leather and Fenac / Fimec in promoting the two events. The forum is heading towards its 11th edition and it is already a benchmark in the industry when we talk about trends, directions and ideas for the leather sector. Fimec has a great tradition, combined with a large audience focused on innovation. So, these are values that added up and resulted in this great success that was the 2023 edition and that will return in 2024", commented Bello.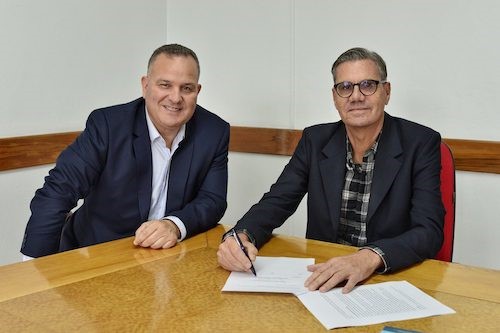 Marcio Jung & Fernando Bello
According to the CICB, the 2023 edition of the Sustainability Forum brought together more than 400 people around lectures and debates on the theme Paths to Traceability. Replicating the 2023 format, the forum will take place next year on the second day of the fair, the 13th of March 2024.


In line with this, Marcio Jung, also reinforced the importance of renewing this partnership. "Fimec, by itself, is already an international fair, bringing together brands and visitors from all over the world, and the union with the CICB manages to enhance this, taking the name of the fair even further. At the same time, Fimec brings together the ideal audience to consume the content of the CICB Forum. Therefore, bringing this activity to the fair is such an important mutual benefit that I see it as a natural and perennial connection, one of our best partnerships", said Jung.
More information about the 2024 CICB Sustainability Forum (disclosure of the central theme, registrations and news) and the 47th Fimec will be disclosed in a future date.

Image credits: CICB