Capri aims at an 8 billion USD revenue goal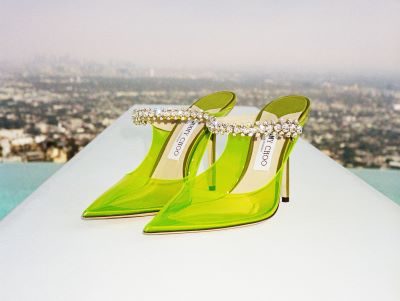 The group said at an Investor Day that it plans to increase the footwear and accessories sales of Jimmy Choo, Versace and Michael Kors, while also focusing on store growth
The Chairman and CEO of Capri Holdings, John Idol, explained that the company's growth strategy includes maximizing the potential of each brand. To that end, it intends to create innovative and exciting fashion luxury products while increasing consumer engagement and investing in omnichannel capabilities. Over the long term, Capri Holdings' revenue is expected to increase from 5.65 billion US dollars last year to 5.85 billion US dollars in the current year and 8.0 billion US dollars in the future.

Versace announced that it is working to build a 1 billion US dollars accessory business line, while continuing to foster the growth of its footwear segment to 300 million US dollars. "Our footwear strategy stands on innovation while continuously refreshing and reinforcing the iconic styles", stated Versace's CEO Cedric Wilmotte, highlighting that the luxury brand has a solid sneaker business. The brand is expected to raise sales from 1.1 billion US dollars last year to 1.2 billion US dollars in fiscal 2023 and 2.0 billion US dollars in the long term.

Jimmy Choo proposes to capitalize on the casual footwear opportunity, growing sneakers sales to be at least a quarter of total footwear sales and building on its casual boot assortment. The brand is anticipating increasing overall revenue from 613 million US dollars in the last fiscal year to 650 million US dollars in the current fiscal year hitting 1.0 billion US dollars in the future.

Michael Kors reported that is planning to raise prices and the quality of the product while reducing the SKUs inside the company. In addition, the brand plans to reset store formats to enhance the footwear presentation creating a more luxurious and larger environment for its assortment, taking footwear from its current 500 million US dollars to 750 million US dollars. Michael Kors is forecasting its revenue to rise from 3.95 billion US dollars last year to 4.03 billion US dollars this year and about 5 billion US dollars at over time.

Store Growth
During the Investor Day, Capri's CFO and COO, Thomas Edwards, furthered that the company aims to reach 1 400 stores across brands in the long term. "For Versace and Jimmy Choo, we continue to expect 300 luxury stores over time. And for Michael Kors, we now anticipate 800 stores. This reflects a significant growth opportunity in Asia, better performance in the Americas as we saw over the last years".








Image Credits: theimpression.com