Brazilian Footwear identifies targets for next two years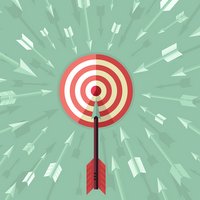 This incentive program aimed at footwear exports and developed by Abicalçados and Apex-Brazil is renewed every two years since its implementation in 2000
The aim of the program developed by the Brazilian Shoe Manufacturers Association (Abicalçados) and the Brazilian Agency for Export and Investment Promotion (Apex-Brazil) is to increase exports of Brazilian footwear brands through commercial promotion and image development. The program, which supported 204 footwear companies in 2015, has set a total amount of 11.5 million US dollars for investment in external markets for the period 2015-16.

Following research developed within the Brazilian industry, France, United Kingdom, United States, Colombia, China/Hong Kong and the United Arab Emirates were identified as the key markets to be targeted with initiatives developed by the Brazilian Footwear program, in 2017 and 18.

The United States, the largest worldwide footwear importer, and the main destination market for Brazilian footwear, was a natural choice. According to Abicalçados, in the first quarter of 2016, the US imported 50 million US dollars' worth of Brazilian footwear, and the association believes this market is the one holding the highest exports growth portential within the next two years.

As for the UAE, and despite the difficulties felt by some oil exporters, Abicalçados defended the importance of keeping a strong presence in a country within the Middle East region, specially considering the strong growth potential represented by the UAE as Brazil only has a market quota of 1% of the total footwear imports of the country. According to the same source, besides being the largest importer of footwear in the region, the UAE buys high value shoes, with an average price of 69 USD per pair.

To continue the work developed so far is the reason for choosing Colombia as a target market, as "Brazilian brands already have a good positioning" in that South America market, with potential to grow (Brazil has a 10% market share in the Colombian footwear imports).

The largest footwear consumer was obviously elected as an important target market. Although China is also the largest footwear manufacturer, its consumers look for high value products, sourced mainly amongst international brands and companies. According to Abicalçados, out of the 7 billion US dollars worth of footwear imported by the Asian country in 2014, Brazil only supplied 21.5 million US dollars. With the dollar appreciation, the Brazilian Association expects exports to China / Hong Kong to increase significantly.

France, which was the second largest buyer of Brazilian footwear in the first quarter of 2016, was also included in the list of target markets. According to Abicalçados, total sales to France increased by 4.7% in the first quarter of the year, compared to similar period last year. The UK, for many years the second destination market for Brazilian footwear, has lost importance in recent years. However, in the first quarter of 2016, Brazil shipped to the UK roughly 7 million US dollars worht of footwear, 12% more than in similar period in 2015.