Brazilian footwear exports continue to fall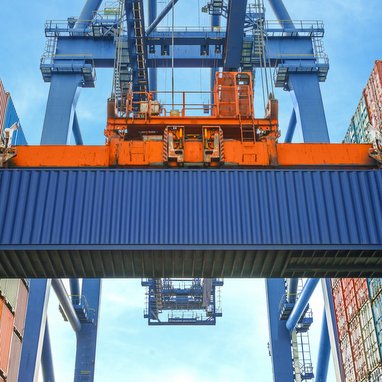 According to Abicalçados, the Brazilian Shoe Manufacturers Association, in August 8.8 million pairs were shipped abroad for 82.9 million US dollars, down by 7.3% in volume and 9.2% This represents the fourth consecutive month of declines
In the first eight months of 2018, Brazilian footwear sales to the external markets totaled 69 million pairs and total revenue of 628.3 million US dollars, down by, respectively, 10.3% and 10.2%, compared to similar period of 2017.
Abicalçados Executive President Heitor Klein points out that, despite the dollar appreciation against the Brazilian real, which would make the Brazilian product more competitive abroad, there is a generalized depreciation of the currencies of the main international clients against the US currency, which nets off the positive effect. Argentina is an example of that: a leading buyer of Brazilian footwear, the country's economy is experiencing turbulent times and has seen its currency lose 50% of its value against the dollar in 2018.

Notwithstanding, in the first eight months of the year, Argentina continued to lead the ranking of the main buyers of Brazilian footwear. However, in August, exports of Brazilian footwear to the neighboring country fell by 14% in volume: 1.8 million pairs were shipped to Argentina, which generated 15.43 million US dollars (+16% compared to the same month in 2017, which points to an adjustment in the price). In the first eight months, exports to the neighboring country are positive: the Argentinians bought 8.2 million pairs paying 103.3 million US dollars (increases of 23.2% and 10.4% compared to similar period in 2017). The second destination continues to be the United States, which imported 634.2 thousand pairs for 14.8 million US dollars in August, up by 9.3% and 13.4% in comparison with the same period of 2017. With this, North Americans added up to the purchase of 6 million pairs, for which 100.3 million US dollars were paid, down 11.6% and 19.5% over the first eight months of last year. France remains in third place among the destinations of Brazilian footwear abroad. In August 297 thousand pairs were shipped to that European country, which generated 4.2 million US dollars, down by 41.6% and 20.5% compared to the month eight last year. As a result, in the first eight months of the year French companies purchased of 4 million pairs for 40 million US dollars, up by 19.6% and 5.3% in similar period of 2017.