Aymod set to open its doors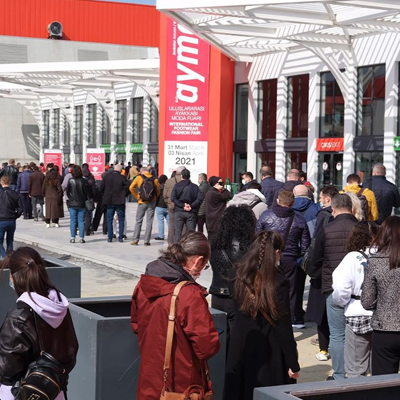 The Turkish's largest footwear fair, which will be held from the 30th of March to the 2nd of April, in Istanbul, is ready to welcome approximately 450 companies and more than 40 000 visitors
Organized twice a year in Turkey, the Aymod International Footwear Fashion Fair brings together leading manufacturers of the shoe industry. This 66th edition will provide companies and buyers from over 35 countries the opportunity to establish new partnerships and seize more business deals on an international set, "unrivalled in terms of quality and diversity". The event is being organized by the Footwear Industrialists Association of Turkey (TASD).

The Aymod Shoe Fashion Fair, which is also the second-largest shoe fair in Europe, "stands out as the most important commercial platform that brings together the latest models and trends in shoes and saddlery fashion". Despite being held uninterruptedly for about 33 years old, it continues to grow every year, anchored in its international and dynamic identity.

This trade fair was pioneer in introducing Turkish footwear to the world, which is experiencing continued growth driven by the bet on industrialization (however, still in touch with its traditional handcraft nature), the ability to ensure large-volume productions or workshop-style boutique productions, and its geographical location near to 3 continents. In 2021, Turkish footwear exports reached for the first time 1 billion US dollars.

Image Credits: aymod.com