Assomac Talks by Assomac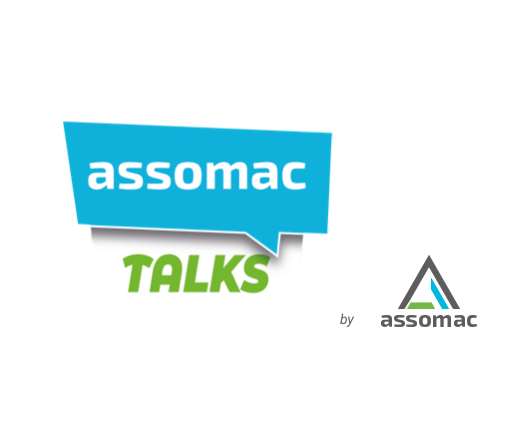 Get to know more about this cycle of videos presenting the research activities of the technology centers in the various countries for the footwear, leather goods and tanning sectors. They are delivered by Assomac, the National Association of Footwear, Leathergoods and Tanning Technologies' Manufacturers
The Italian body representing the Manufacturers of Technologies and Machinery for the Footwear, Leathergoods and Tanning sectors has aggregated a series of videos of interest for the entire industry.

During 2020 and 2021, round tables and moments of confrontation between professionals in the sector have been organized using the online event mode. These presentations have been disseminated since the Simac Tanning Tech event in September 2021. Now the videos are available in a page created by Assomac. The objective of this page is to collect the contributions made and create an archive that will remain available over time for consultation by professionals in the footwear, leather goods and tanning industries.
Access the page and check the videos
The next edition of the Simac Tanning Tech will take place in Milan from the 20th to the 22nd of September, at the same time as Lineapelle. The first day of these two events overlaps with the last day of Micam and Mipel.

About ASSOMAC
Assomac represents the Italian manufacturers of machines and technologies for each phase of management and industrial production of leather, footwear, leather goods, fur, automotive, furniture and clothing. Its role is to sustain interests of associate companies, and promote their activities globally.
Assomac Mission

The focus of promotional and internationalisation is the disclosure of technological expertise of associate companies, acquired through time and applied in constant relationship with requests from national and international customers. The customisation of production systems, the support, the prototyping and dedicated service are the elements that constitute the corporate culture of associate companies. Sustainable technology for a high quality production, line check, monitoring of production and data management and communications are some of the components which guarantee to customers machinery and products in line with the most recent productive paradigms of Industry 4.0.

Assomac's primary goal is the elaboration of field's policies, able to unify and give value to the heritage of competences, professionality and history of our Country, which make "Made with Italian Technology" a guarantee of high qualitative standards and attention to instances of the manufacturing system. Assomac, through its own internal structures, performes the role of monitoring centre for markets, interpreting trends and business scenaries, supporting companies with shared strategic managerial consulting services, financial and window services with Technological Transfer Centres.