ASPORTUGUESAS: trying out shoes without leaving home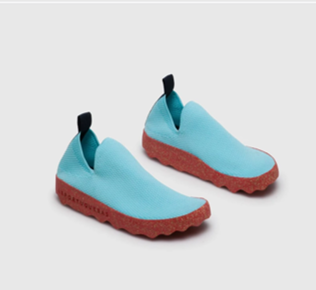 Buying shoes online is not news. However, trying them out virtually, using just the phone, looks like something out of a sci-fi movie. And is now possible by the hands of a Portuguese-based brand ASPORTUGUESAS
How it is done
Through augmented reality, customers can have an experience very close to an in-store purchase. To do this, they "just need to choose a pair of" ASPORTUGUESAS from the list of 3D models referenced either on the brand website or in the new application, point the camera of the mobile phone at the feet, and "the user will see themselves immediately wearing the chosen model".





The application, available in IOS technology, the Apple operating system, is prepared to follow the steps of consumers, "automatically changing the angle of capture of the camera". The application aims to "reinforce the presence of the Portuguese brand in the digital universe", announced the company in a statement.





"The ability to try on ASPORTUGUESAS through the simple use of the mobile phone revolutionizes the consumer experience", sums up Pedro Abrantes, CEO of "ASPORTUGUESAS. By allowing to gauge whether model fits better the feet, the new app will reduce the need to return products. Initially designed to reach Generation Z, this new application gains strength at a time when going to stores is not conditioned to existing restriction of movements, given the COVID-19 pandemic. But the investment does not end there: "Within a month (the app) will be available for android, along with the summer collection, and there will be more surprises. We have planned other virtual trips within the application to surprise the consumer", concluded Pedro Abrantes.




About ASPORTUGUESAS
Launched in March 2016, the cork footwear brand created by Pedro Abrantes, joined footwear group Kyaia and cork group Corticeira Amorim. The brand started by making flip flops, with cork soles, but it has evolved in the concept and already has a very significant variety of models of shoes and boots. Currently, the brand sells to around 50 countries such as the United States, Japan, South Africa, the Philippines, Russia, Israel, among many other markets, in addition to the entire European continent. In 2020, the brand sold 150 000 pairs of shoes, an increase of 50% over the previous year. The online market represented 12%, well above the 4.5% of the previous year. Management believes this year it can grow to represent "at least" twice as much: "We are very focused on B2C, in an approach to the end customer. We want to transform ASPORTUGUESAS into a slightly more sensory brand, working on what is the future of a love brand", says Pedro Abrantes.



For more information about ASPORTUGUESAS please visit the brand's website following this

LINK.