APLF to organise special edition in Bangkok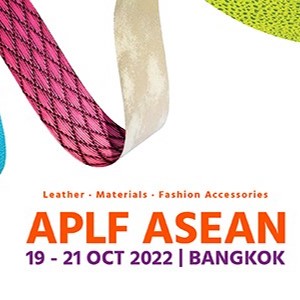 The organisers of Hong Kong-based trade fair APLF announced a special edition of APLF ASEAN. The event will be hosted in Bangkok from the 19th to the 21st of October 2022 at the new Queen Sirikit National Convention Center (QSNCC)
In a press conference held this morning, organisers have announced that the next edition of the APLF trade fair will be held in Dubai, after a successful first edition held in that location this year (30th March-1st April), and following two years with no APLF trade fair taking place. The Dubai event was very "successful", according to organizers, and for that reason a new edition will take place in that location in the Spring of 2023. The organisers have underlined the importance of giving the business certainty around the next APLF event, so that companies can start planning ahead.

On top of that revelation, a new event, APLF Asean, was announced. This will take place in October 2022 in Thailand (Bangkok) and will be more focused on the Asian players.

"Since 2019, when APLF was last held in Hong Kong, face-to-face access to buyers from China and Southeast Asia has been limited due to travel and quarantine restrictions for international travellers. Now, however, the ten-nation ASEAN bloc has re-opened for business and with Bangkok at its commercial hub, the city will be the restart point to welcome back Asia-Pacific (APAC) buyers". With this in mind, APLF stated that "leather producing country associations, exhibitors and partners of APLF requested an event to be held in Southeast Asia this year 2022".

To ensure the "business reopens the links with buyers from this region" has been cited as the main reason behind this decision.

APLF ASEAN will be in a 3-in-1 format combining Leather, Materials+ and Fashion Access, where more than 300 exhibitors from around the world are expected to gather in Halls 1-2 of QSNCC, covering around 11 500 square meters. A brand-new venue, situated in downtown Bangkok, and about to be in service starting September 2022.