Aera earns B Corp. Certification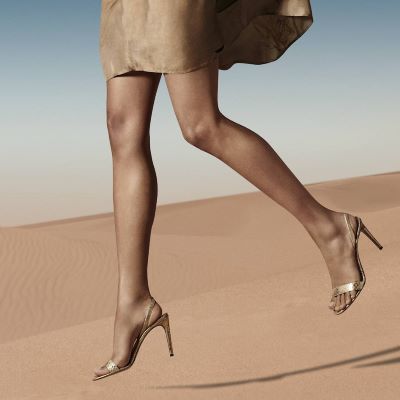 The luxury vegan footwear brand has said that now meets the required standards of social and environmental performance, transparency and accountability, granting it B Corp. Certification
"When we first founded Aera in 2019, we challenged ourselves to create a footwear brand that sets a new standard by proving that luxury design and quality do not have to compromised in the name of sustainability. In building Aera, we've been methodical in our approach, measuring environmental and social impact. Becoming a B Corporation is a key part of our journey in producing luxury vegan footwear that is manufactured with a sense of responsibility for human, animal and environmental welfare", explained Tina Bhojwani, co-founder and CEO of Aera, to Footwear News.

Aera was launched in May 2019, by Tina Bhojwani, the designer Jean-Michel Cazabat and investor Alvertos Revach. Its focus is to quantify the company's carbon footprint to identify offset strategies for environmental impacts from shoemaking. Now, it has earned the B. Corp Certification, provided by the B Lab non-profit organization, which aims at assisting companies balance profit with purpose to transform the global economy system.

This year, Aera will focus on fundraising. So far, it has been self-financed, with the support of friends and family, but also by a crowdfunding campaign launched during the peak of the pandemic, which contributed to raise the brand's notoriety.

Aera is sold online at aeranewyork.com as well as at retailer including Nordstrom, Saks, The Conservatory and Lane Crawford. Until the end of January 2022, its latest collection, alongside a curated assortment of sustainable and vegan brands across the fashion, jewellery and beauty segments, can be found at Greene Street in New York's SoHo neighbourhood.


Image Credits: alltrueist.com