adidas with strong performance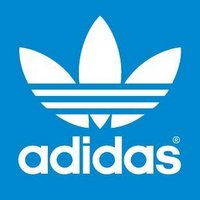 The Germany-based sportswear giant announced that currency-neutral sales increased by 17% in the third quarter of 2016

The adidas group delivered a strong financial performance against the background of tougher comparisons following the accelerating business development in last year's third quarter as well as intensified pressure from negative currency effects. Group revenues increased by 17% on a currency-neutral basis, driven by strong momentum at both adidas and Reebok brands. In
euro terms, the group's revenue grew by 14%
totaling 5.413 billion euros (compares to 4.758 billion euros in similar period in 2015).
In particular, the
adidas brand
continued its strong momentum with revenues up by 20% on a currency-neutral basis, fuelled by double-digit sales increases in Sport Performance, at adidas Originals as well as at adidas neo. With the exception of Russia/CIS, where revenues grew at a mid-single-digit rate, adidas recorded double-digit growth in every geography.
Reebok
was able to maintain its robust revenue expansion as revenues grew 7% during the quarter, with sales growth across all regions. This development was supported by double-digit sales increases in the running category as well as in Classics.
TaylorMade-adidas Golf
revenues increased by 6% currency-neutral, driven by strong double-digit growth in the metalwoods and putters categories.

From a market segment perspective, combined currency-neutral sales of the adidas and Reebok brands grew at
double-digit rates
in all segments except Russia/CIS, where revenues increased at a high-single-digit rate. Revenues in
Western Europe
increased 15% on a currency-neutral basis, driven by the UK, Germany, France, Italy, Spain and Poland, where revenues grew at double-digit rates each. Growth trends in
North America
and
Greater China
remained strong, as reflected in currency-neutral sales increases of 20% and 25%, respectively. Revenues in
Russia/CIS
continued to grow at robust rates, up by 7% on a currency-neutral basis. In
Latin America
, revenues grew by 16% on a currency-neutral basis, reflecting double-digit sales increases in Argentina, Peru and Colombia as well as high-single-digit growth in Mexico and Chile. In
Japan
, sales were up by 21% on a currency-neutral basis. Currency-neutral sales in MEAA grew by 19%, driven by double-digit growth in South Korea, Australia, the United Arab Emirates, South Africa, India and Thailand.
Gross margin negatively impacted by severe headwinds from
unfavourable FX
effects. In the third quarter of 2016, the group's gross margin decreased 0.9 percentage points to 47.6% (2015: 48.4%). The increased headwinds from negative currency movements more than offset the unchanged positive effects from a more favourable pricing, product and channel mix as well as higher product margins at TaylorMade-adidas Golf.