adidas launches recycling initiative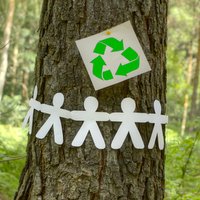 The Sport Infinity is a three-year research program aimed at developing soccer cleats that can be repeatedly recycled, use no chemical adhesives and create no waste
Sport Infinity is a research project led by the Germany-based group and funded by the European Commission, which brings together a variety of industry and academic experts, and combines broken-down sports products with excess materials from other industries, "so the football boots of the future could contain everything from carbon used in aircraft manufacturing to fibers of the boots that scored during the World Cup".

According to adidas "The new super-material will make every sports fan a product designer. A pair of boots can be restyled as often as the wearer wants without worrying about waste. Whether to keep up with the latest trends or react to on-pitch needs, the football fan of the future will never wear old boots again."

Gerd Manz, VP of Technology Innovation, stated: "This is a game-changing development for football fans. Over the next three years, Sport Infinity aims to end the days of throwing away football boots. Instead, every pair of boots is not just recycled but reimagined to the consumer's most personal specifications."

The Wall Street Journal recently noted that adidas aims to join Microsoft Corp., Sony Corp. and several other companies in a United Nations initiative to become a "leading example" in tackling climate change by agreeing to measure its climate footprint and reduce emissions where possible. A few months ago, adidas partnered with Parley for the Oceans in an initiative aiming to make apparel out of recycled ocean waste.