A fresh and powerful wind from Düsseldorf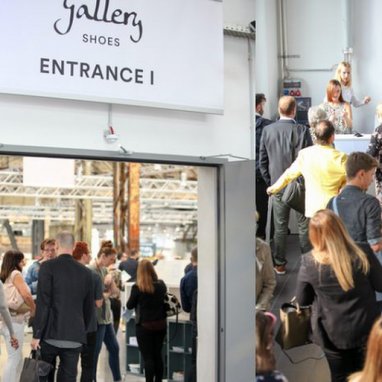 That's the way Igedo described the first edition of the new Gallery Shoes event. According to the same source, feedback is positive from exhibitors, buyers and press
From the 27th to the 29th of August, around 9 200 European professional buyers attended the new shoe fair with more than 500 international brands from 16 countries.

"We are relieved about this unanimous confirmation from the industry", concluded Ulrike Kähler, Project Director of Gallery & Gallery Shoes, adding: "In just under six months we have been laying the solid foundations with a lot of hard work. We've had a perfect start that will now allow us to concentrate on attracting more international professional buyers, especially from Northern Europe."

According to Igedo, a lot of factors contributed to success of the event: the statement of the trade fair as an order platform, a complete and informative program of parallel events, the placement of the brands by the different areas and even the weather cooperated. This last element is not irrelevant, as it allowed the outdoor areas of the industry get-together to be highly frequented. The service in general and the attention to details allied to the exhibition space were also highly commended. "We are satisfied with this result, especially considering the short timeframe we had, but of course we still have our sights firmly set on our remaining targets for the future – and are now enthusiastically moving forward," concludes Ulrike Kähler.
Future editions of the Gallery Shoes trade fair will take place from the 11th to the 13th of March 2018, and then from the 2nd to the 4th of September.