Schuh's performance stands out in the second quarter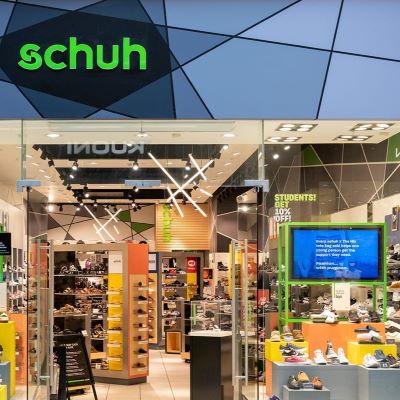 Against a difficult operating environment, Genesco emphasised the second quarter 21% sales growth at Schuh, as compared to the prior year, which helped offset Journey's continued declining performance
"As we expected, the operating environment remained challenging in the second quarter. However, relative to earlier this year, we were encouraged to see some improvement in the trend within our Journeys business as the quarter progressed, leading us to deliver results ahead of our prior expectations. In the meantime, Schuh and Johnston & Murphy continue to outperform, each delivering another quarter of record sales despite the challenging backdrop, and we continued to make progress on our plans to close roughly 100 Journeys stores and reduce costs by 40 million US dollars", commented Mimi E. Vaughn, Genesco's Board Chair, President, and Chief Executive Officer.

Second Quarter Results
In the three months to the 29th of July, Genesco's total sales amounted to 523.0 million US dollars, down by 2% on a comparable basis to the same period of the previous year.





This second quarter's overall decrease was driven by an 11% year-over-year decline in sales at Journeys to 287.3 million US dollars and a 7% year-over-year decrease at Genesco brands to 35.2 million US dollars. Meanwhile, in the same period, sales at Schuh totalled to 122.8 million US dollars, up by 21% year-over-year, and to 77.8 million US dollars at Johnston & Murphy, up by 4% year-over-year.





In the second quarter of fiscal 2024, the company's gross margin widened by 20 basis points to 47.7% from 47.5% in a similar period last year, mainly due to improvements in all businesses except Journeys.





Genesco posted a second quarter net loss of 31.7 million US dollars, or a loss of 2.79 US dollars per diluted share, as compared to the net income of 7.6 million US dollars, or 0.59 US dollars per diluted share recorded in the same period of fiscal 2023.



Fiscal 2024 Outlook
"Thus far in the third quarter, sales trends for the Back-to-School season improved a little further with consumers shopping when there is a reason and much closer to need. Given the ongoing lack of visibility into consumer demand patterns in the near term and other pressures, we are maintaining our cautious view and reiterating our outlook for Fiscal 2024", added Mimi E. Vaughn.





So, the company expects its full year net sales to be down by 2% to 4%, or by 3% to 5% excluding the 53rd week, on a comparable basis to fiscal 2023. In addition, Genesco is still predicting to close 100 Journey stores this year.





Image Credits: www.grandarcade.co.uk