Genesco reports a slight decline in sales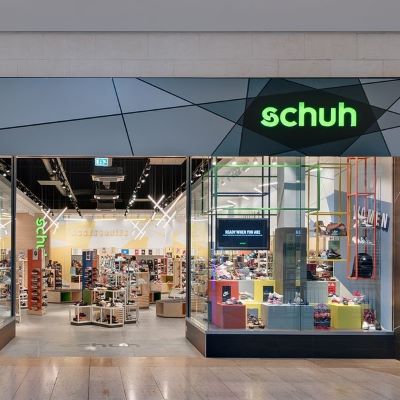 The Nashville-based footwear group posted a decrease in net sales of 2% over fiscal 2023, reaching 2.38 billion US dollars, amidst a challenging consumer demand environment
"Many areas of our business outperformed in Fiscal 2023 even as new headwinds emerged and the consumer demand environment rapidly changed. Record top-line results at Schuh and Johnston & Murphy helped mitigate some of the pressures that weighed on Journeys following its record sales and operating profit in Fiscal 2022. Our overall performance, which included total quarterly comparable sales improving sequentially through the year, demonstrates the resiliency of our footwear-focused strategy and the benefits of our multi-division, multichannel operating model", commented Mimi E. Vaughn, Genesco board chair, president and chief executive officer.

Fourth Quarter Results
In the fourth quarter of fiscal 2023, the company's net sales stood essentially flat at 725 million US dollars from 728 million US dollars in the same period of last fiscal year; excluding the impact of lower exchange rates, net sales rose by 2% year-over-year. "The sales decrease compared to last year was driven by foreign exchange pressure in the Schuh business resulting from the strengthening dollar and decreased wholesale sales, partially offset by a 15% increase in e-commerce sales and a total comparable sales increase of 5%", reads the statement.





In particular, net sales in the last quarter of the prior year increased by 7% at Schuh, totalling 137.7 million US dollars, and by 17% at Johnston & Murphy, reaching 89.3 million US dollars, as compared to the same quarter of fiscal 2022. Meanwhile, net sales in this period declined by 2% at Journeys, amounting to 465.8 million US dollars, and by 34% at Genesco Brands group, adding 32.4 million US dollars to the group's total sales, year-over-year.





Fourth quarter gross margin was 46.4%, down by 250 basis points, on a comparable basis to the gross margin of 48.9% recorded in a similar quarter of the prior fiscal year.





In the three months to the 28th of January, Genesco's net earnings declined to 38.9 million US dollars, as compared to net earnings of 62.1 million US dollars registered in the same quarter of fiscal 2022.




Full Year Results
The footwear group's net sales totalled 2.38 billion US dollars over fiscal 2023, which reflects a decrease of 2%, on a comparable basis to the previous year; excluding the impact of the lower exchange rate, net sales rose by 1%. Genesco noted that e-commerce sales were down by 5% in these twelve months and comparable direct sales were flat, as compared to the decrease of 2% reported in fiscal 2022.





Throughout the last financial year, net sales grew by 2% at Schuh, reaching 432.0 million US dollars, and by 24% at Johnston & Murphy, totalling 314.8 million US dollars, on a comparable basis to fiscal 2022. These growths were offset by a decline of 6% at Journeys to 1.48 billion US dollars and 8% at Genesco brand groups to 155.9 million US dollars, year-over-year.





Full year 2023 gross margin was 47.6%, down by 120 basis points as compared to the gross margin of 48.8% in the prior fiscal year, mainly due "to a more normalized promotional environment in the Journeys business and increased freight and logistics costs in the Johnston & Murphy and Genesco Brands Group businesses".





In the twelve months to the 28th of January, Genesco's net earnings amounted to 71.9 million US dollars, on a comparable basis to net earnings of 114.8 million US dollars recorded over fiscal 2022.








Image Credits: belfasttelegraph.co.uk