Genesco lowers full year outlook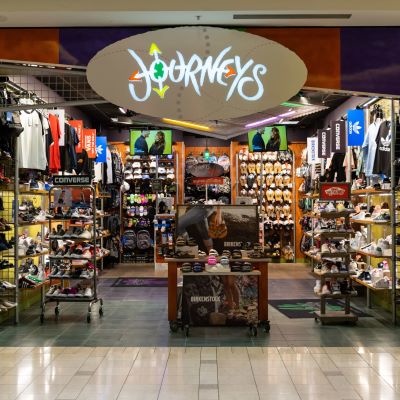 After recording a decline in sales in the first quarter of fiscal 2024, driven by lower consumer demand at the Journeys brand, the US-based footwear company reduced its guidance for the remaining year
"Following a positive end to the holiday season, the first quarter proved considerably more challenging than we anticipated. Consumer demand at Journeys dropped off significantly early in the quarter and did not improve as we changed seasons in the latter part of March and into April, offsetting another quarter of record sales at Schuh and Johnston & Murphy. In response, we are taking swift actions to mitigate the consumer shift in the marketplace, including closing more underperforming Journeys stores, reducing our cost base further, and working to quickly refine our product assortment. However, given the ongoing uncertainty around near-term consumer behaviour, we are taking a much more conservative view and revising our outlook for the remainder of Fiscal 2024", commented Mimi E. Vaughn, Genesco's Board Chair, President and Chief Executive Officer of Genesco.

First Quarter Results
In the first quarter of fiscal 2024, the company's net sales amounted to 483 million US dollars, reflecting a decline of 7%, on a comparable basis to the 521 million US dollars reported in the same period of the prior fiscal year.





This overall sales decrease in the first quarter was driven by the performance of Journeys, whose net sales were down by 13% year-over-year in this period to 272.1 million US dollars, and Genesco brands, which recorded a net sales decline of 25% year-over-year to 35.4 million US dollars. Meanwhile, Schuh's net sales reached 93.1 million US dollars, up by 6%, and Johnston & Murphy's net sales totalled 82.6 million US dollars, up by 13%, as compared to the same quarter of fiscal 2023.





Moreover, in the first quarter of the current fiscal year, Genesco's gross margin contracted by 100 basis points to 47.3% from 48.3% last year, thanks "primarily to a more normalized promotional environment and increased markdowns at Journeys, which offset improved margins in the remaining businesses".





In the three months to the 29th of April, the company also reported a net loss of 18.9 million US dollars, or 1.60 US dollars loss per diluted share, on a comparable basis to a 4.9 million US dollars net income, or earnings of 0.37 US dollars per diluted share, registered in a similar period of the previous fiscal year.




Fiscal 2024 Outlook
The US-based company is now expecting its 2024 net sales to be down by 4% to 5%, %, or down by 5% to 6% excluding the 53rd week this year, over fiscal 2023. Genesco also reported anticipating closing more than 100 Journeys stores this year, compared to the prior expectation of closing about 60 stores.








Image Credits: narayaniinfosys.com