Caleres reiterates its guidance for fiscal 2023 despite falling sales and profits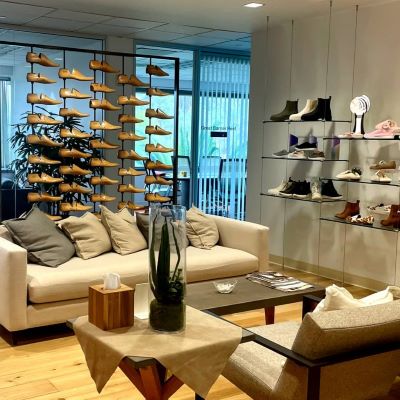 The US-based company reiterated its full year outlook, after posting a "strong" consolidated operating margin and better-than-expected adjusted earnings per share in the second quarter
"The Caleres team performed at a high level during the second quarter, delivering a strong consolidated operating margin and exceeding adjusted earnings per share expectations despite a choppy macro environment. Once again, we gained market share in our Lead Brands and Famous Footwear", commented Jay Schmidt, President, and Chief Executive Officer.



Second Quarter Results
In the second quarter of 2023, the company's total net sales amounted to 695.5 million US dollars, down by 5.8%, on a comparable basis to the same period of the previous year.





Particularly, the Famous Footwear segment recorded a net sales decrease of 5.1% year-over-year in this period, with comparable sales down by 4.3%, and the Brand Portfolio segment posted a net sales decline of 7.2% year-over-year. Caleres added that direct-to-consumer sales accounted for approximately for 74% of total net sales.





The footwear company's gross profit totalled 314.2 million US dollars in the second quarter of the current fiscal year, as compared to 336.8 million US dollars in a similar period last year, while its gross margin narrowed very slightly from 45.6% to 45.2%. In addition, Caleres also highlighted its second quarter "strong consolidated operating margin" of 7.1%.





In the three months to the 29th of June, Caleres posted net earnings of 33.9 million US dollars, or earnings per diluted share of 0.95 US dollars, on a comparable basis to net earnings of 51.2 million US dollars, or earnings per diluted share of 1.38 US dollars, registered in the same period of fiscal year 2022.




Full Year 2023 Outlook
"Looking ahead, we are confident in our ability to achieve our full year financial outlook and are reaffirming our 2023 sales and earnings guidance. We also remain on course to deliver earnings in excess of the $4.00 per share baseline we established in 2022. This underscores yet again the structural changes to the organization's normalized earnings profile that the team has executed in recent years. We are making progress on our clearly defined strategic initiatives", added Jay Schmidt.





Caleres is therefore still expecting full year diluted earnings per share in the range of 4.02 US dollars to 4.22 US dollars, inclusive of the 4 million US dollars of restructuring charges associated with expense reduction actions, adjusted diluted earnings per share between 4.10 US dollars to 4.30 US dollars, and a consolidated net sales decrease of 3% to 5% over 2022.








Image Credits: caleres.com