Caleres reports strong performance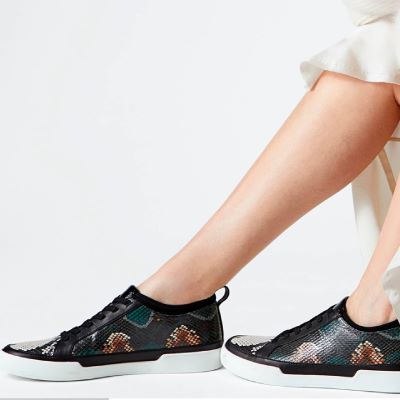 The US-based footwear group posted record consolidated net sales and earnings in the second quarter of fiscal 2022, raising its sales outlook for the full year
"During the second quarter, Caleres delivered another exceptional financial and operational performance with record second quarter sales and earnings and strong gross profit margins – marking yet another period of outstanding results. In particular, Caleres utilized its growing and dynamic portfolio to capitalize on robust consumer demand in trending footwear categories, to support strong consolidated margin levels and to drive another excellent quarter of return on sales. In short, we demonstrated again that our versatile structure provides a significant and differentiating strength that, over the long term, enables Caleres to drive exceptional results in strong market environments while still generating attractive levels of profitability in difficult macro environment", commented Diane Sullivan, Chairman and Chief Executive Officer.

Second Quarter Results
In the second quarter of fiscal 2022, Caleres' net sales totalled 738.3 million US dollars, which reflects an increase of 9.3%, on a comparable basis to the same period of the prior fiscal year. Famous Footwear segment sales declined by 3.8% in this period, but the Brand Portfolio Segment net sales rose by 35.6%. The company added that direct-to-consumer sales accounted for approximately 72% of total net sales.





The company posted a gross profit of 336.8 million US dollars in the second quarter of the current fiscal year, while the gross margin was 45.6%.





In the three-months to the 30th of July, Caleres' net earnings totalled 51.2 million US dollars, or earnings of 1.38 US dollars per diluted share, as compared to net earnings of 37.4 million US dollars, or earnings of 0.97 US dollars per diluted share, in the second quarter of fiscal 2021.




Fiscal 2022 Outlook
"With 2.70 US dollars of diluted earnings per share delivered in the first half, 2022 is shaping up to be another outstanding year for Caleres. Even with ongoing inflationary pressures and uncertainties around the direction of consumer spending, Caleres is exceptionally well-positioned to maintain its significant momentum due to its diversified portfolio that can capitalize on opportunities across a broad spectrum of consumer segments and throughout a wide range of market environments", added Sullivan.





So, for fiscal 2022, the company raised its consolidated sales levels from up between 2% and 5% to up between 4% to 6%, as compared to fiscal 2021, while still expecting earnings per diluted share in the range of 4.20 US dollars and 4.40 US dollars.





Image Credits: caleres.com