Caleres first quarter sales decrease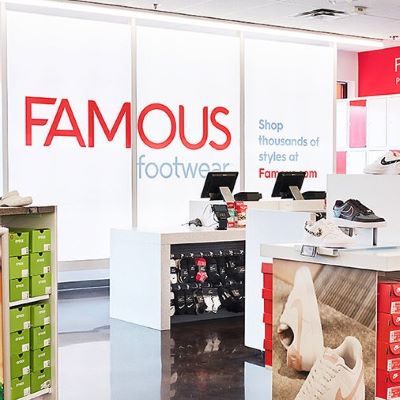 The US-based group has posted a 9.8% year-over-year sales decline in the first quarter of 2023, amid a challenging operating environment that forced it to take several cost-cutting measures
"The Caleres team delivered a solid financial performance at the upper end of our earnings per share guidance driven by record quarterly profit from the Brand Portfolio and despite a challenging operating environment at Famous Footwear. These first quarter results underscore the value of our diversified structure, the strength of our omnichannel capabilities and the power of our portfolio", commented Jay Schmidt, President and Chief Executive Officer of Caleres.

First Quarter Results
In the first quarter of fiscal 2023, the company's net sales amounted to 662.7 million US dollars, declining by 9.8% from the same period of last year.





In particular, the Famous Footwear segment saw its sales decline by 9.2% year-over-year in this period due to "soft consumer demand in shoe chains" and sales in the Brand Portfolio segment decreased by 11% year-over-year, "primarily due to the timing of wholesale shipments in the Brand Portfolio in the first quarter of 2022 to satisfy customer restocking efforts".





Caleres' gross profit in the first quarter of the current fiscal year totalled 302.7 million US dollars, while the gross margin was 45.7%, on a comparable basis to the 327.0 million US dollars gross profit and 44.5% gross margin recorded in the same quarter of 2022.





In the three months that ended on the 29th of April, the company posted net earnings of 34.7 million US dollars, or earnings per diluted share of 0.97 US dollars, as compared to net earnings of 50.5 million US dollars, earnings per diluted share of 1.23 US dollars, posted in the first quarter of last fiscal year.



Cost-saving measures
Due to a more difficult operating environment, Caleres announced that it has taken several steps to reduce expenses, including eliminating open corporate positions, reducing non-merchandise procurement costs, realizing additional Brand Portfolio synergies, and lowering depreciation expenses. Overall, it expects these measures to result in 20 million US dollars of in-year savings.




Fiscal 2023 Outlook
"Looking ahead, we are encouraged by the increased financial contribution from the Brand Portfolio and the strong momentum in our lead brands – Sam Edelman, Vionic, Naturalizer and Allen Edmonds. While we expect near-term pressure to persist at Famous Footwear, we are highly confident in our ability to remain the leader in footwear for the family, which we believe plays an essential role in the footwear sector overall", said Jay Schmidt





So, for fiscal 2023, the company is expecting full year diluted earnings per share between 4.02 US dollars and 4.22 US dollars and diluted adjusted earnings per share in the range of 4.10 US dollars to 4.30 US dollars. It is also anticipating its annual consolidated net sales to decline by 3% to 5%, reflecting its revised sales expectations at Famous Footwear.








Image Credits: sgbonline.com