Shoe Carnival lowers full year guidance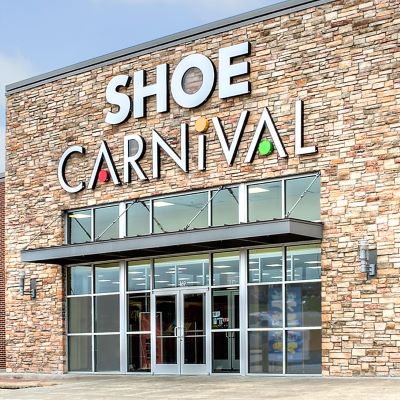 Despite seeing an improvement over the first quarter of 2023, the US-based retailer still posted a year-on-year decline in net sales and profits in the second quarter, thus reducing its full year outlook
"Our second quarter results demonstrated the momentum of our strategy within the context of a challenging economic backdrop. We delivered improvement on net sales, earnings per share and market share growth versus the first quarter of 2023, while also increasing investment in our branding, advertising and in-store experience", said Mark Worden, President and Chief Executive Officer. "We saw improving conditions related to the impact of inflation in the second quarter", he added, "but some of our urban customers remain challenged in the current economic environment. As such, we are taking a measured approach to the balance of the year".

Second Quarter Results
In the second quarter of fiscal 2023, the company's net sales decreased by 5.7%, on a comparable basis to the same period of last year, totalling 294.5 million euros, with comparable stores down by 6.5% year-over-year.





Shoe Carnival highlighted that overall economic conditions have been improving, but "soft traffic results continued within lower-income households and urban markets". There was, however, a 5.4% growth in e-commerce net sales, favourably impacted by the launch of shoestation.com in February.





In the three months to the 29th of June, the retailer's gross profit margin contracted by 40 basis points to 35.8%, as compared to a similar period in fiscal 2022, with the merchandise margin declining by 20 basis points.





The company posted a net income of 19.4 million US dollars in the second quarter of the current fiscal year, or 0.71 US dollars per diluted share, on a comparable basis to a net income of 28.9 million US dollars, or 1.04 US dollars, registered in the second quarter of the previous year.




Fiscal 2023 Outlook
Shoe Carnival has yet again lowered its full year net sales and profits guidance. It now expects to reach net sales between 1.19 billion US dollars and 1.21 US dollars (previously: 1.23 billion US dollars to 1.25 billion US dollars) and diluted earnings per share in the range of 3.10 US dollars to 3.25 US dollars (previously: 3.60 US dollars to 3.85 US dollars).





However, it remains on track to deliver its full year gross profit margin guidance of 36% to 37% due to the results achieved during August over the back-to-school season, which accounts for half of the company's third quarter gross profit.








Image Credits: finance.yahoo.com